One of the key goals of a Dulwich College International education states that our students will make a positive difference in the lives of others and graduate worldwise. Furthermore, Dulwich College International schools benefit from their geographic diversity, and we believe it is our responsibility to respect our host countries and identify opportunities to provide tangible and sustainable support to them.
Our students participate in service learning opportunities appropriate for their age, including school sustainability programmes and community outreach that seeks longer term and reciprocal relationships with local groups. Students often lead these initiatives with guidance from our teachers, developing their own ideas and plans, and executing them themselves. During the process, our students learn social responsibility, leadership and empathy, developing an understanding of their role in the school community, the local community and the outside world.
Service learning forms an essential part of shaping character values and dispositions that can alter the lives of our students and those they support. This is an integral component of a truly holistic education that we dedicate resources and time to in order to develop a culture that will enable these values to flourish.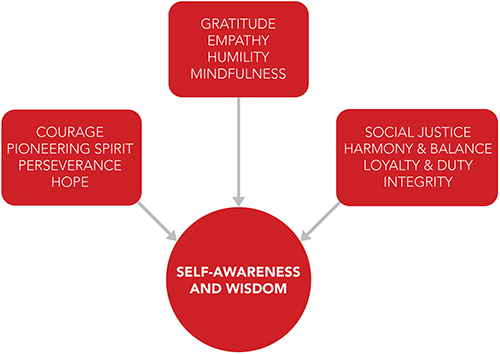 One step towards establishing this culture can be found in The Dulwich International Schools Foundation (DISF). DISF will help to unite philanthropic programmes across our network of schools, ensuring all students, staff and parents, no matter their location, are encouraged to donate to, volunteer for and participate in programmes that improve the lives of others. DISF will encourage all our schools to take part in its work, while respecting that each school has its own service projects dedicated to benefit the community or country where they are located.