Empowering Innovation: The Success of the 2nd Annual Call to Action Impact Award

In a showcase of entrepreneurial spirit and creative problem-solving, the Dragons made a triumphant return to host the second annual Call to Action Impact Awards. This event was generously sponsored by LGT Private Banking, who were supportive of the potential in our Senior School contenders.
The Call to Action Impact Awards served as a unique platform, affording our aspiring entrepreneurs the opportunity to become drivers of positive change within the Singapore community. Four student groups passionately vied for 'seed funding' so they could turn their socially and environmentally sustainable projects into real-life initiatives.
Building upon the accomplishments of the previous year, which included the inspiring 'Dive against Debris' project by Josephine from Year 11, this year's contestants presented an impressive array of projects: Waste Behind Cameras, Wheels of Hope, Art Unseen, and Zero Waste. The calibre of thought, creativity, and business acumen exhibited by these budding entrepreneurs really impressed the judges. You can find detailed descriptions of all the projects here. During the rigorous Q&A session with the Dragons, our contestants exhibited confidence in answering challenging questions by Raveen and Gracia from LGT Private Banking, Robert of Hezar Ventures, and Ranjit, the founder of the Dulwich College Murugason Sustainability Fund.
Congratulations to Wheels of Change who was awarded first place and received a $3000 grant. Their project aspires to mend and recycle unwanted bicycles, offering cost-effective transportation solutions to those in need within our local community. The runners-up were Waste Behind Cameras which received $1500, and Art Unseen, which received $1000 as the second runner-up, amounting to a total of $5500 in seed funding, a feat accomplished through the support of LGT Private Banking.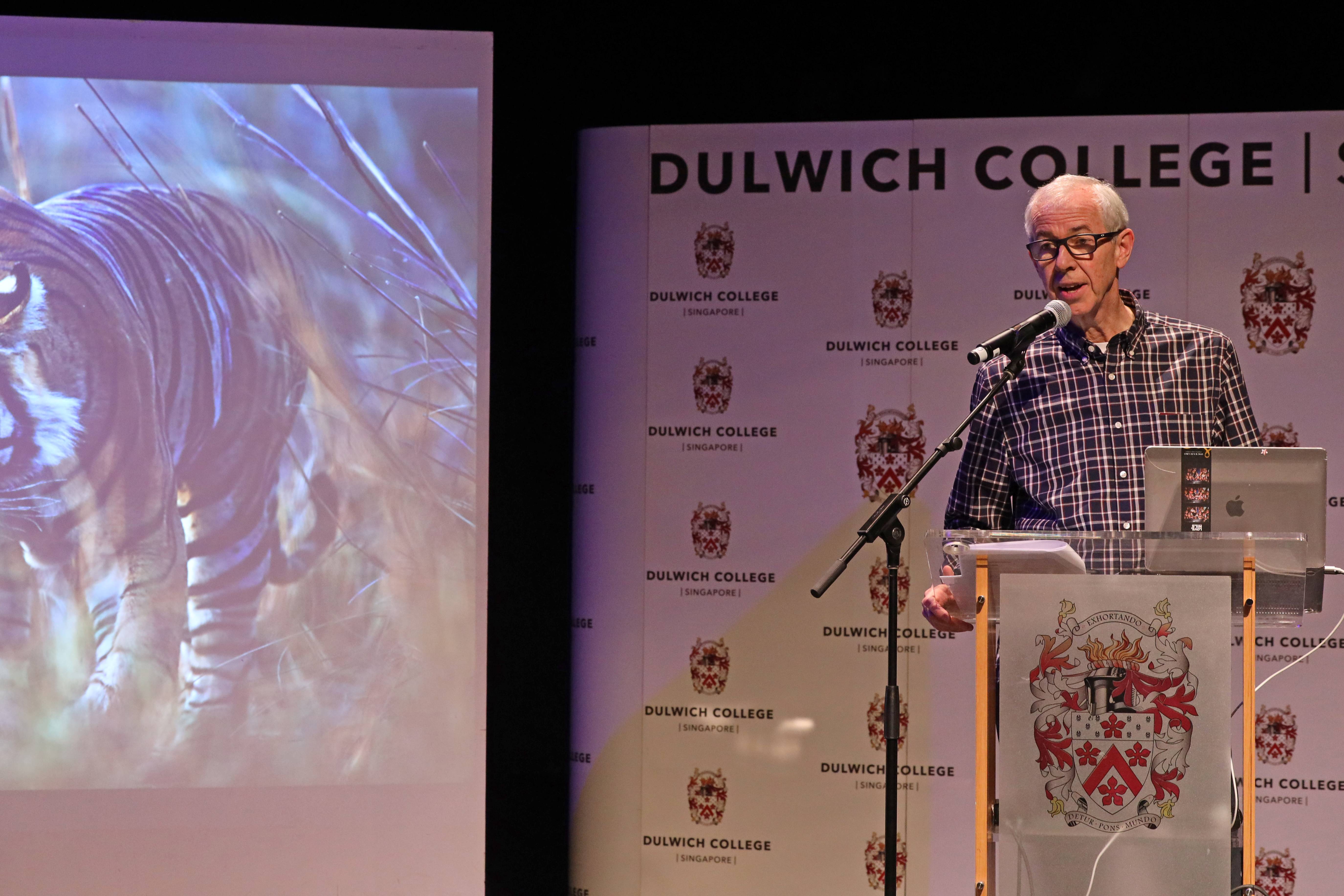 We were also inspired to listen to the keynote address delivered by Simon Clinton, Founder of 'Save Wild Tigers.' His speech illuminated the dire circumstances surrounding the Malaysian Tiger and underscored the urgency of conservation efforts to avert their extinction in the wild by 2033.
Witnessing the unwavering commitment with which our students championed social and environmental causes was a source of immense pride for the College. We eagerly anticipate sharing the progress of these projects and following each student's journey as they strive to achieve their objectives. Watch this space!