Sustainability & Global Citizenship
At Dulwich College (Singapore), we aim for our staff and students to "Live Worldwise". This means Sustainability and Global Citizenship are infused and embedded across our entire College. Our goal is to encourage our community to make informed choices, take inspired action and create positive impact.
As part of a holistic education, we are committed to providing purpose-driven learning experiences that are guided by a deep sense of connection to people and the planet. We are also committed to developing, measuring, and maintaining sustainable practices.
We have defined four pillars that shape our sustainability and global citizenship goals and outcomes: Learning, Planet, People, and Policy.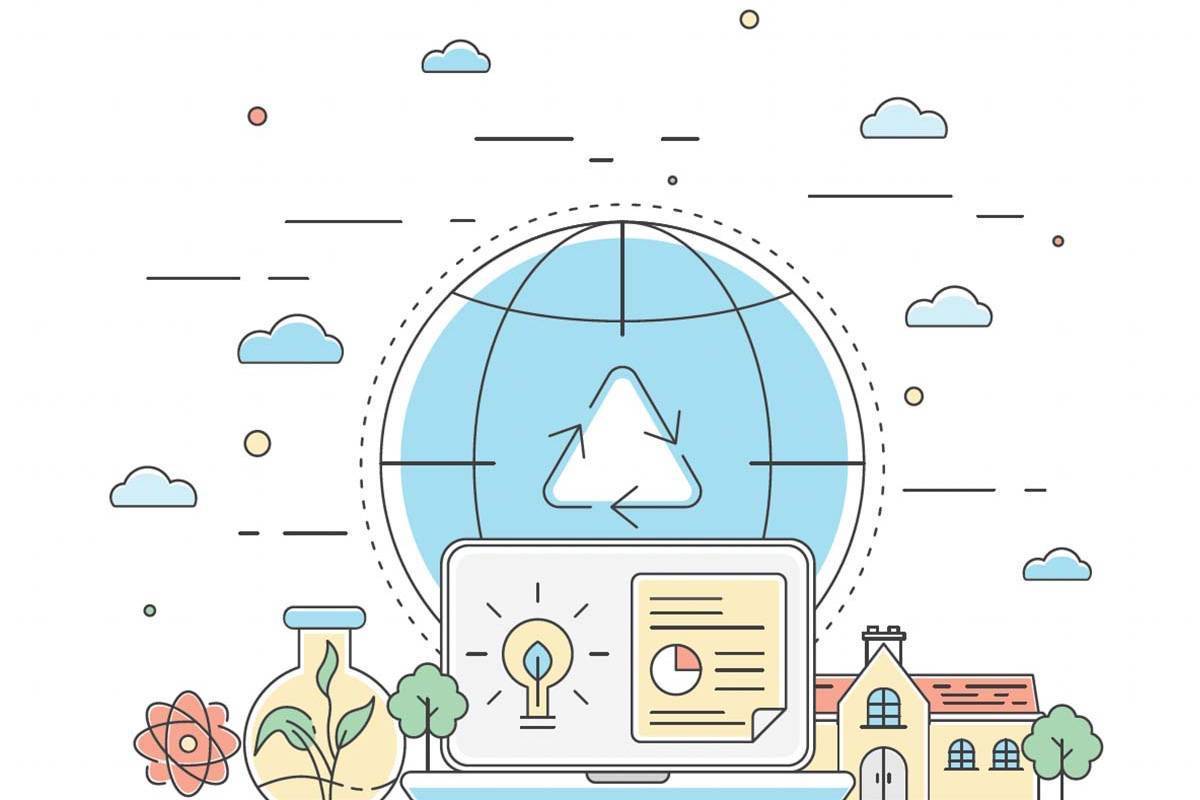 Learning: We are committed to meaningful and relevant learning that nurtures students as global citizens.
Through delivering innovative and world-changing education offerings that are wellbeing-focused, academically rigorous, socially and emotionally enriching, safe, holistic and world-class, we nurture leaders who are passionate and equipped to create solutions to the world's problems, both today and in the future.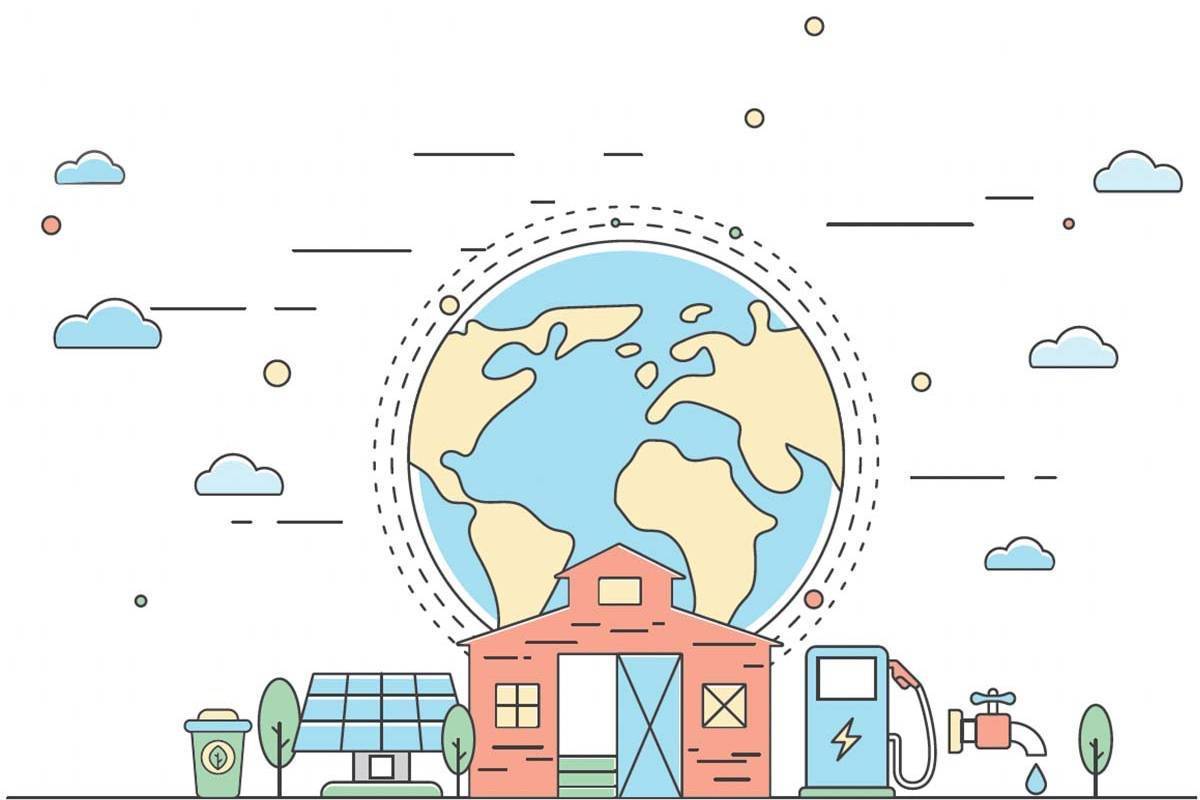 Planet: We are committed to maximising positive impact and minimising harm, with sustainable and regenerative ideas and practices for the planet.
We have embarked upon a carbon roadmap across all of our schools in a three-step process of carbon mapping, carbon reduction and carbon offsetting.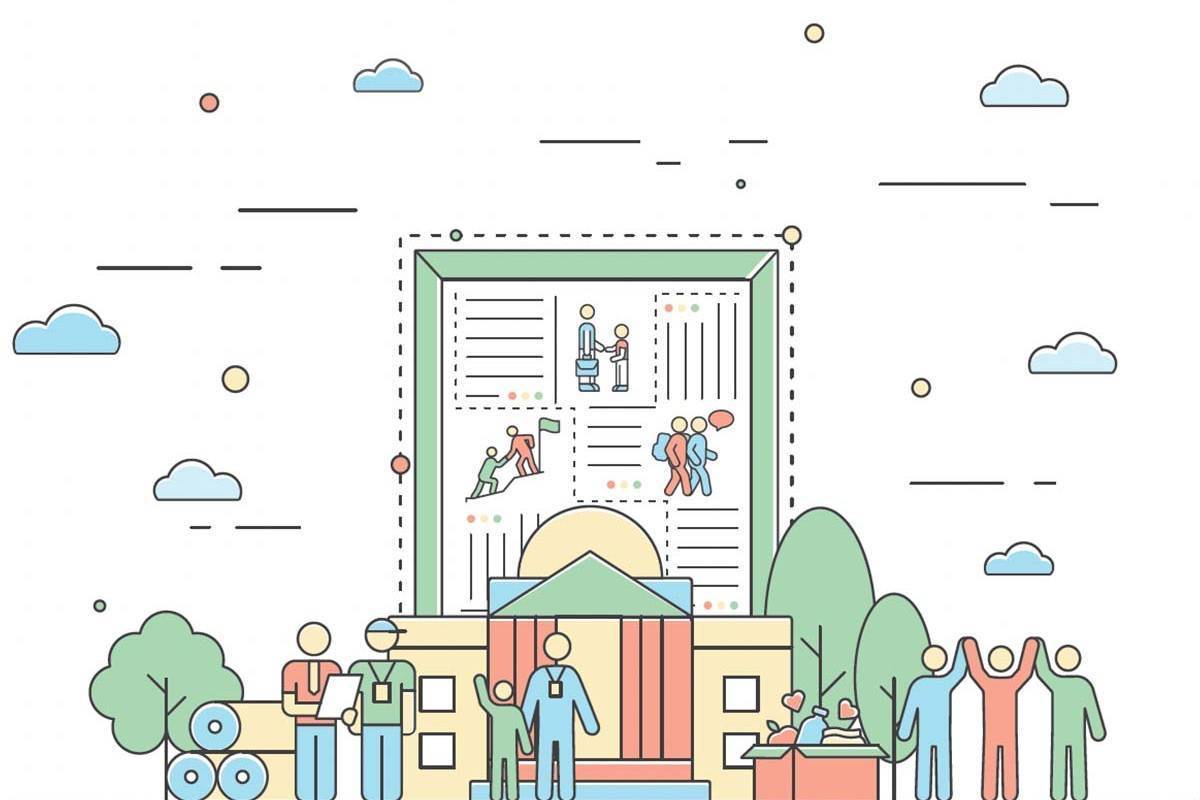 People: We are committed to working together as a rich and diverse community for the benefit of all.
To reflect this, we continually invest in staff through our "Accelerate" programme and have launched the Worldwise Alumni Network (WAN), which provides alumni with shared lifelong social and professional opportunities. We continue to focus on the health and safety of our students and staff, prioritising wellbeing and offering meaningful engagement as active citizens and through community participation.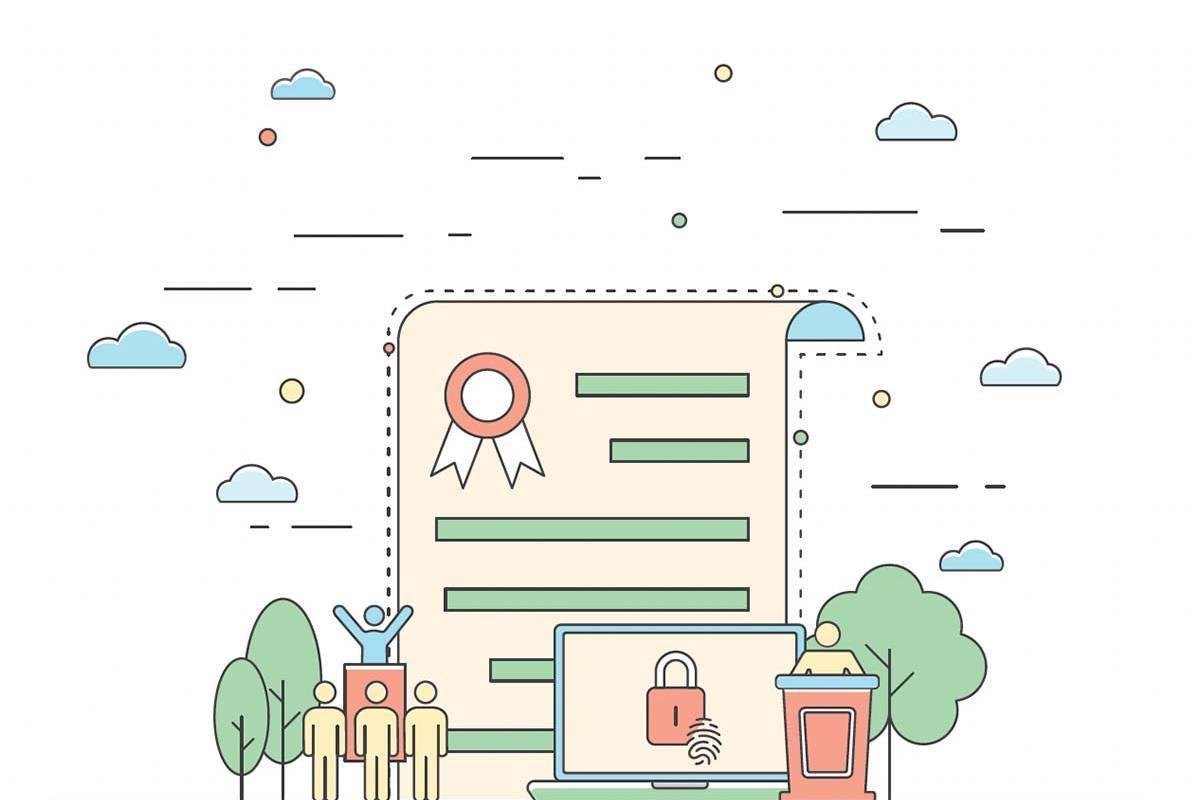 Policy: We are committed to building the systems and strong organisational structures to support collective ambition.
We are compliant in all areas across all our schools, including rapidly developing our cybersecurity and data privacy capability and have established a robust internal Environmental, Social and Governance (ESG) framework to ensure we hold ourselves accountable at all levels of our organisation.
Sustainability and Global Citizenship at Our School
Learning
Learning that relates to sustainability and global citizenship and is relevant, meaningful and contributes to a sustainable future
Global Citizenship Competencies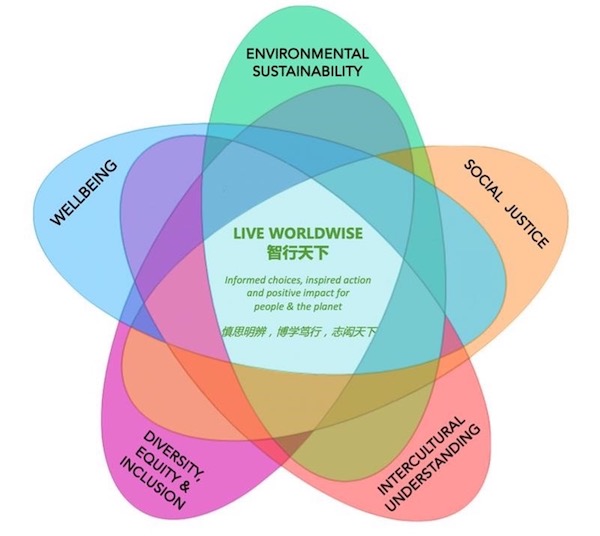 Our school's set of global citizenship competencies support our school to understand what global citizenship means to us, at this time. They are dynamic, ever-changing and vast so we can enhance our learning and improve our sustainable and global literacy and competency. Global Citizenship is not just an event, subject or focus area, it is a part of who we are.
For example, our Compassionate Systems Framework contributes to the positive culture of DCSG and is a key pedagogy in the teaching of Global Citizenship.
Interconnectedness is the connections between humans we can't see. When you walk into a room and you don't know why but you can feel someone looking at you, or you can tell that someone has had an argument, you can sense the 'vibe' - this is because we are all connected, like invisible string between us all. We all form part of a system, like an invisible web. Our actions affect everyone in the system. In the Compassionate Systems Framework, this is referred to as generative social fields.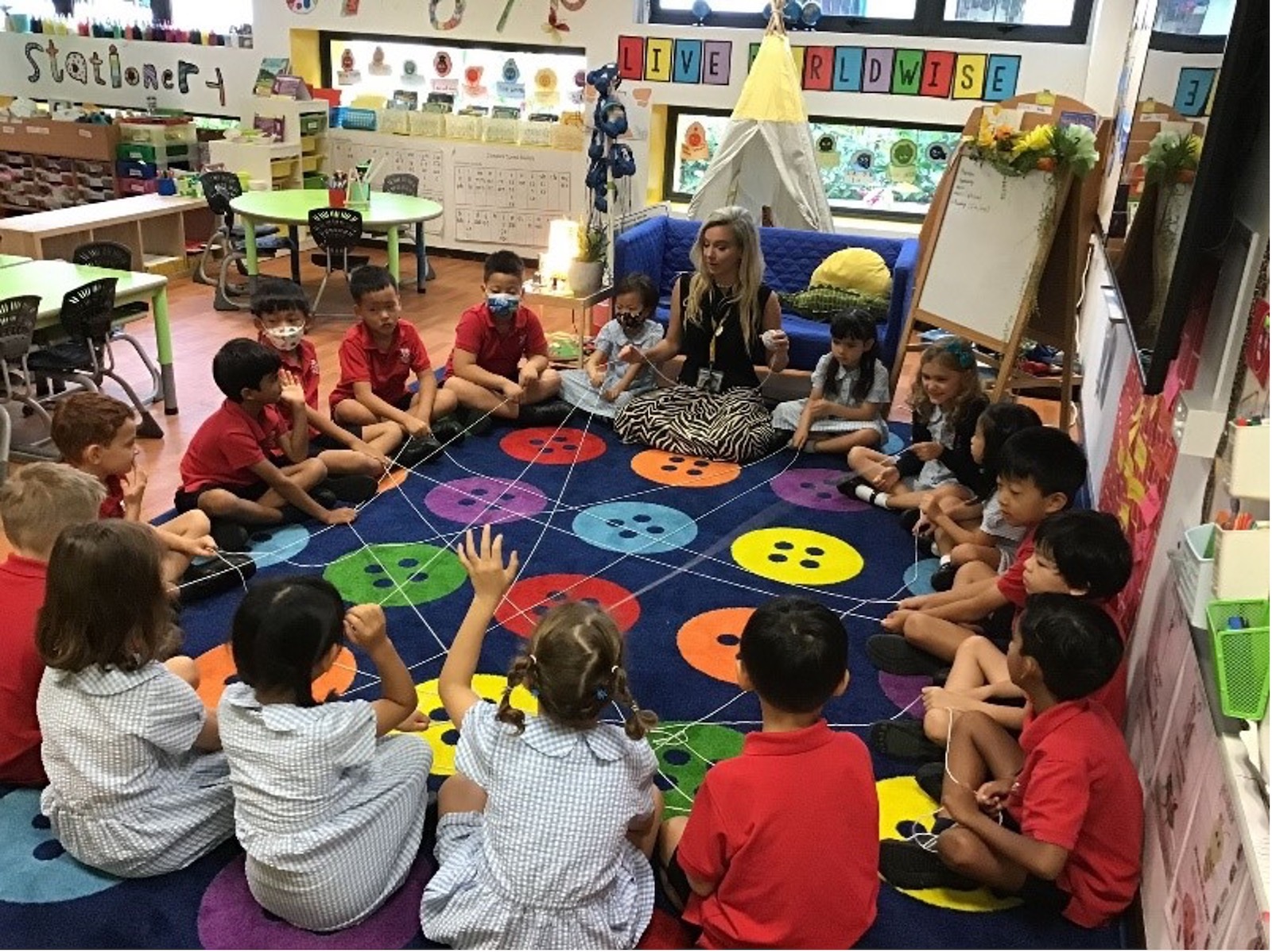 The picture you can see is a lesson taking place in Year 2. Children are learning about the interconnectedness between us all through using string as a tangible way to demonstrate how we are connected as part of a system. Our actions affect everybody in the system. A kind smile can positively affect so many people in the system. This is a precursor to one of our System Thinking Tools called the 'connection circle'. We are learning how to cultivate strength of connections, or making our invisible strings thicker, by showing empathy and compassion to each other.
Planet
Environmental sustainability ideas and practices for our planet
Our school has taken part in a Carbon Roadmap journey. This is split up into three parts:
Carbon mapping
Carbon reduction
Carbon offsetting
There are a number of initiatives and examples of our school's efforts in reducing our carbon footprint and for our students to be involved in the Carbon Roadmap concept and plans. For example, Student Sustainability and Community Ambassadors are now in role in all three schools, as part of our student leadership programmes, and are already out there making a positive impact!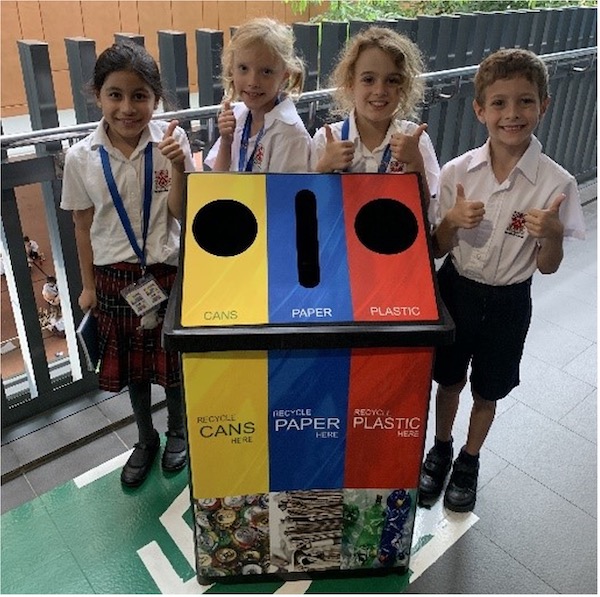 Three of our Senior School Changemakers, Tanisha, Selina and Kayla, went through a rigorous paperwork process of auditing the school's carbon footprint and creating an action plan in order to apply for the WWF Eco-Schools status. The Eco-Schools programme embeds UNESCO's Education for Sustainable Development (ESD) framework and follows a 7-step approach. This helps student committees to delve deeper into environmental topics and work on solution-based actions, to drive tangible change and improve their school's environmental footprint. Our students' organisation, detailed research and insightful ideas were all impressive to see and have led to the college being awarded WWF Eco-School status! They are now working with the WWF to organise a three-month leadership programme looking at food sustainability.
Meanwhile in Junior School, we have now launched a recycling station on every floor. Each class has also created their own recycling bin where at the end of the day the children dispose of their trash responsibly. To support our efforts, the Operations team have received training on how to recycle appropriately so that what the students are doing is being followed through.
People
Our wellbeing, working together as a rich and diverse community, and connecting with others
We believe in providing our students with mindsets, attitudes, behaviours and approach to service through the lens of active citizenship and community participation. Our aim is to ensure reciprocity and shared agency in any service activities we do and not 'help' others, but instead connect, listen, learn, share and work together. We believe in justice above charity and use humility to connect with others and be a part of a needed solution, together.
This term saw the growth of DCSG's new community project, which aims to connect us closer to our construction workers on the new building site and show our gratitude. This project has brought together students, staff, FOD and Sodexo in a collaboration that focuses on migrant worker wellbeing as well as providing students engagement and service learning opportunities. In September, food was delivered to the migrant workers on site through donations made by Senior School teachers.
Senior School students, supported by their teachers and with the help of the Friends of Dulwich (FoD), banded together to host a special Deepavali dinner last Saturday – for the construction workers who have been vital in the development of our newest building on campus! This is part of the Workers Wellbeing Project, recently organised and run by Senior School teachers Uma Ganapathy and Arjun Mistry.
A delicious array of traditional Indian foods were presented for everyone to enjoy – to celebrate the joyous occasion. Our CAS students specially designed cards, hand-painted lamps and prepared goodie bags for each of the attendees! We want to thank all involved in demonstrating appreciation for the contributions these people have been making to the future success of the College.

Our work with the wider Dulwich community continues! Through the perseverance, organisation and generosity of Marta and Emma from Friends of Dulwich, festive gifts were provided to the construction workers on the new site at DCSG. The gifts were presented and distributed by Senior School students, which served as a fantastic learning opportunity for them and a chance to interact with the wider community. The construction workers were delighted with their beautifully wrapped care packages personalised with "thank you" card from students to show their gratitude, and a boiler to make hot and cold drinks on site.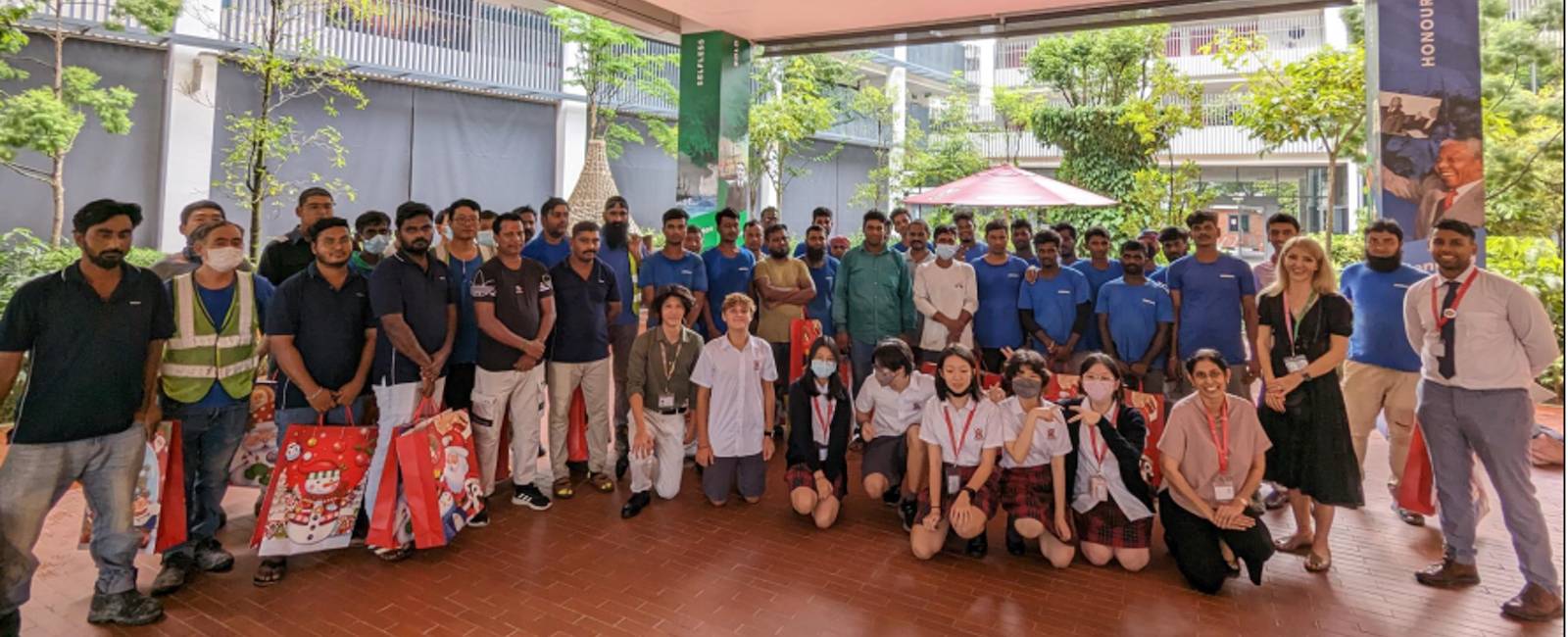 Policy
Systems and structures to make positive contributions as a collective
Governance, structures, systems and policy are some of the important platforms and baselines for ensuring our good intentions associated Sustainability and Global Citizenship match good outcomes. Here is an example of our DEI strategic plan and how it supports our efforts in sustainability and global citizenship.
We strive to be a diverse, equitable and inclusive community where everyone feels a sense of belonging. In this community, each individual should feel equally listened to, respected and valued. We recognise that it will take time and commitment to make our vision for DEI a reality and we have therefore embarked on a journey of inquiry, learning and continuous improvement, underpinned by a 3-year action plan.
To support us on this journey, we created a DEI Steering Group (with representatives from across the College) and worked with a DEI-specialist consultancy to establish our current status through surveys, policy reviews, stakeholder interviews and focus groups. This information was then benchmarked against other organisations using the Global Diversity, Equity & Inclusion Benchmarks tool. This period of research and reflection informed our action plan, which consequently saw the establishment of working groups to look at 6 core areas: Recruitment; Staff Terms & Conditions; Professional Learning and Development; Curriculum; Student & Parents and Marketing & Community Engagement. Voluntary Employee Resource Groups (ERGs) have also been set up, as well as student DEI societies. Every member of staff now undergoes DEI training and Dulwich College (Singapore) is also leading the newly formed Singapore Diversity Collaborative – a group looking to share good DEI practice between schools.
Read more about our DEI vision and practices and hear from our community.