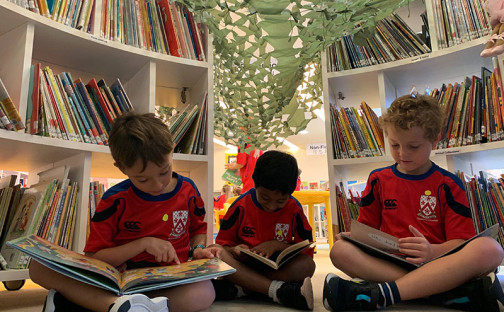 Dulwich Libraries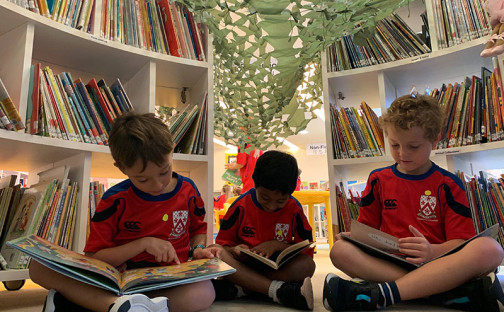 Dulwich Libraries
Hear from our Teacher Librarians and learn more about our three libraries.
Our Vision
Our libraries are a dynamic learning environment for intellectual stimulation and inquiry where students can develop reading skills and achieve their potential to become self-confident, life-long learners and responsible world citizens.
Our Mission
To inspire, develop and foster a passion for reading, knowledge, life-long learning and intellectual enrichment;
To develop and enhance independent learning skills;
To provide access to information in all its forms and guidance for its ethical and critical use;
To support Dulwich College (Singapore) values, curriculum and community.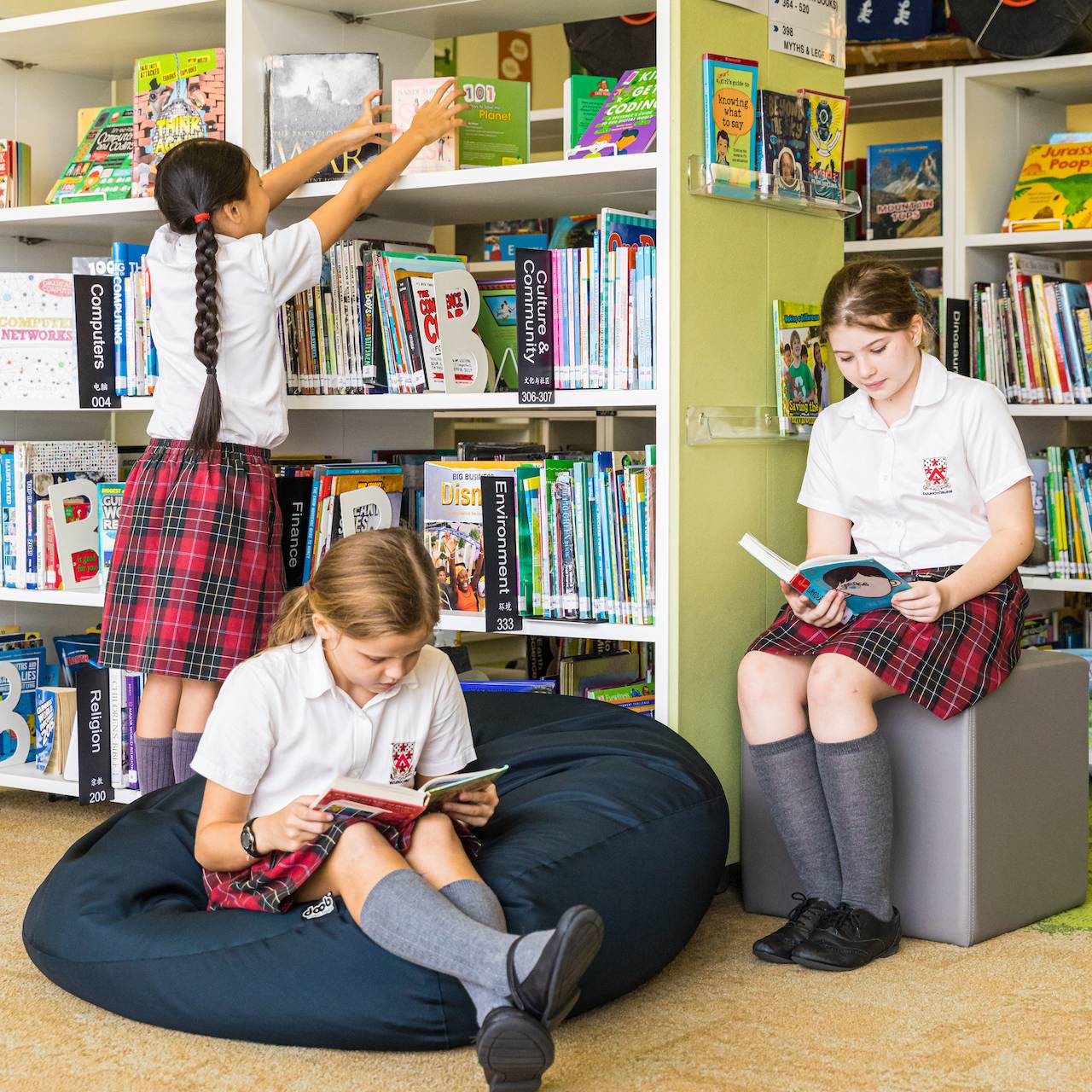 Dulwich has three libraries which serve as the much-loved hub of each school – a favourite place for students, staff and parents to immerse themselves in reading, research and learning. Each library is custom-built with different resources and a unique design to suit the ages of the students it serves, with a mission to inspire, develop and foster a passion for reading.

Collectively the three libraries hold more than 48,000 titles, but in the 21st century libraries are no longer just the 'keepers of books' and they have a plethora of digital resources that can be accessed 24/7. Each library is staffed by a qualified teacher librarian, library assistants and student and parent volunteers.
The library is also a safe haven and place for students to interact and collaborate.
In DUCKS and Junior School the students have a lesson once a week which is dedicated to listening to and engaging in stories, as well as borrowing books to take home. In Junior School the students also have lessons which involve how to use the library catalogue and how to navigate a variety of print and digital resources. This includes teaching students to developing research, information and digital literacy skills.
In Senior School the students visit regularly with their English classes to be exposed to quality content to read for pleasure. In addition, they use the library for a variety of other subjects. The teacher librarian and teaching staff build on the information literacy and academic integrity skills learnt in Junior School to support the lower senior school curriculum, IGCSEs and the IB program.
In the knowledge that students come to reading with different challenges and experiences, the library staff run events to extend and develop students' reading. Students are introduced to new authors, award-winning books, and encouraged to discuss reading choices.
Our collection development policy guides us to make informed choices on new resources. We embrace diversity and our library collection includes numerous titles that reflect the school theme "Live Worldwise".
We also respond quickly to changes in the curriculum and promote resources that are influenced by current news. We ensure that our libraries have resources accessible to all. These include books in dyslexia friendly fonts, audiobooks, books in over thirty languages and high/low books (highly engaging subject matter at a low reading level for struggling readers).
The library staff are involved in organising lots of individual school and whole college events including International Literacy Day, The Readers Cup and the Poetry by Heart competition. The month of March brings our annual Book Week, which is a favourite week by many and culminates in a book character dress up day.