Our Heritage
Dulwich College (Singapore) was the seventh College to join the Dulwich family of schools. The close collaboration among our colleges stimulates innovation and encourages an international outlook, which we believe provides students an advantage in the future they will face. The result is a community where academic ability is nourished, creativity is valued, diversity is celebrated and inspiration is paramount.
We proudly celebrate our links to Dulwich College, founded 400 years ago, carrying on its tradition of excellence in all aspects of school life.
Our Traditions
Dulwich College (Singapore) is much more than a British school. It is an International school with British Independent school ethos and values, which draws upon 400 years of excellence and tradition from Dulwich College. Our traditions form part of our culture and are firmly embedded in all that we do.
To this end, we celebrate the traditions of our families through a focus upon festivals such as Christmas and Chinese New Year. We observe events of global importance such as Remembrance Sunday, where the ultimate sacrifice made by over 800 Old Alleynians (Dulwich College alumni) through war and conflict is honoured and respected. Founder's Day is an annual event on the calendar and a celebration of our links with Dulwich College and our sister schools around the World. It is our opportunity to enjoy everything that makes us Dulwich, and is always a day to remember.
Every day we embody the best of the traditions of a good British Independent school through our pastoral structures, such as our house system and the opportunities that we provide for our young people to confidently articulate their thoughts and develop their leadership skills.
Pastoral Care
The system of pastoral care is highly developed at Dulwich College (Singapore). Every student is supported by a form tutor and the school's pastoral team. All our students follow a Personal, Social and Health Education course appropriate to their age and coordinated across the year groups. Our Counselling Service is designed for the whole College community, and not just for students; our counsellor also welcomes staff, parents and whole families.
Our Houses
Students at Dulwich College (Singapore) each belong to one of four Houses with their own colour: Shackleton (green), Mandela (blue), Earhart (purple) and Lee (red). Each House is named after a pioneering leader from Europe, the Americas, Africa and Asia-Pacific – Sir Ernest Shackleton, intrepid polar explorer and Dulwich alumnus; Amelia Earhart, aviation pioneer; Nelson Mandela, anti-apartheid campaigner and Lee Sun Chau, doctor and pioneer for women in the medical field.
Being part of a House at Dulwich offers students a sense of belonging and camaraderie, with the opportunity to take part in friendly competitions as well as earning House points in lessons. In DUCKS, the focus is on helping the children to feel part of something that is bigger than themselves, engaging and supporting others while earning House points that relate directly to the Guiding Statements of the College. The House system helps younger children to develop attributes such as compassion and being gracious, determination and resilience as well as responsibility to others and kindness.
The House system also serves as a platform to make a positive difference within the school community and the wider world. Each House focuses on a different UN Sustainable Development Global Goal for the academic year, and this gives students the opportunity to collaborate with other students from across year groups, work closely with staff outside of their lessons, gain leadership experience and make a real impact by running events and projects for their peers.
Student Leadership
Students have numerous opportunities to be involved in leadership positions across the College, where the emphasis is placed on serving the community. Our Student Council is made up of students from each year group, who learn to listen and work with one another, while voicing the views of their peers. On the recommendation of the Student Council, Action Groups have been set up focusing on specific areas of the school for improvement, such as community service and healthy eating. Our student leadership teams set a strong example to younger students and act as a point of contact for students throughout the College. They are considered ambassadors for the College, making presentations in assemblies and welcoming visitors.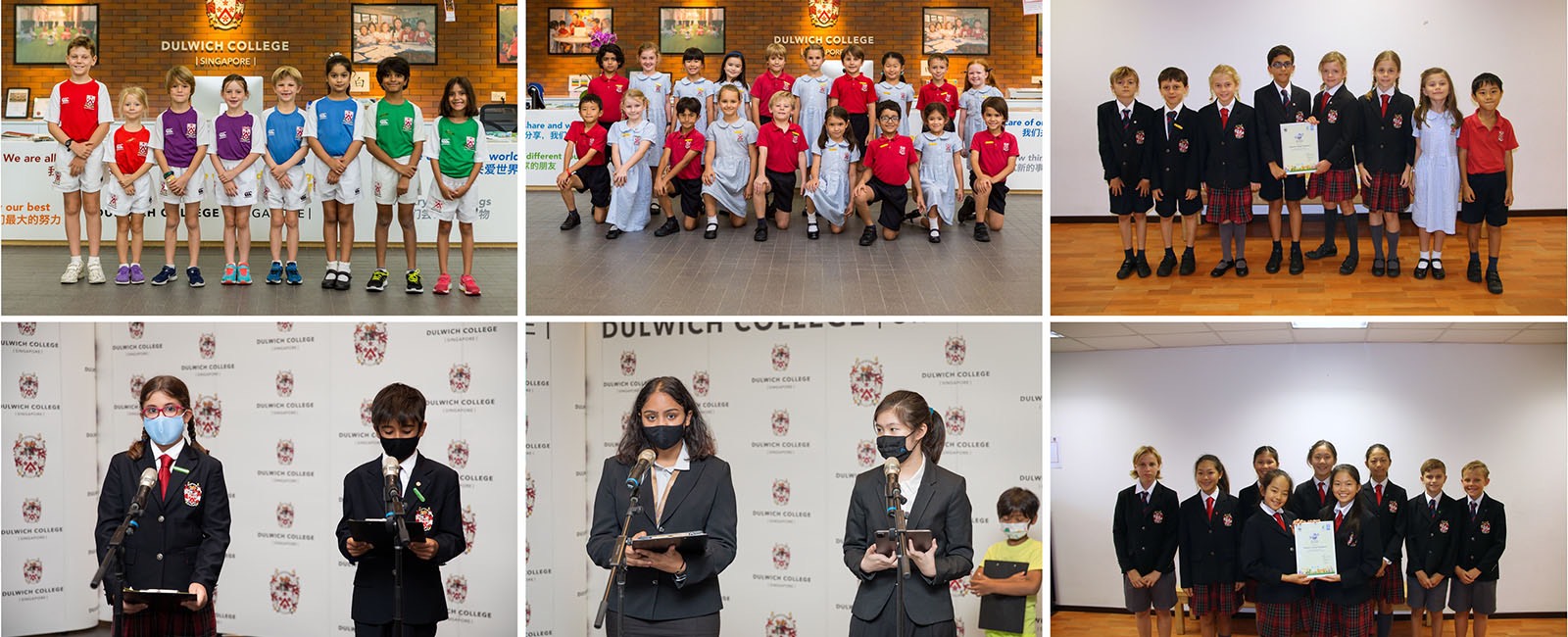 Uniform
Students from Reception to Year 11 wear the school uniform. School uniform isn't about conformity, but reflects a long-standing tradition from the founding school and is a badge of pride and school identity.