Five Minutes of Fame with Deacon Manu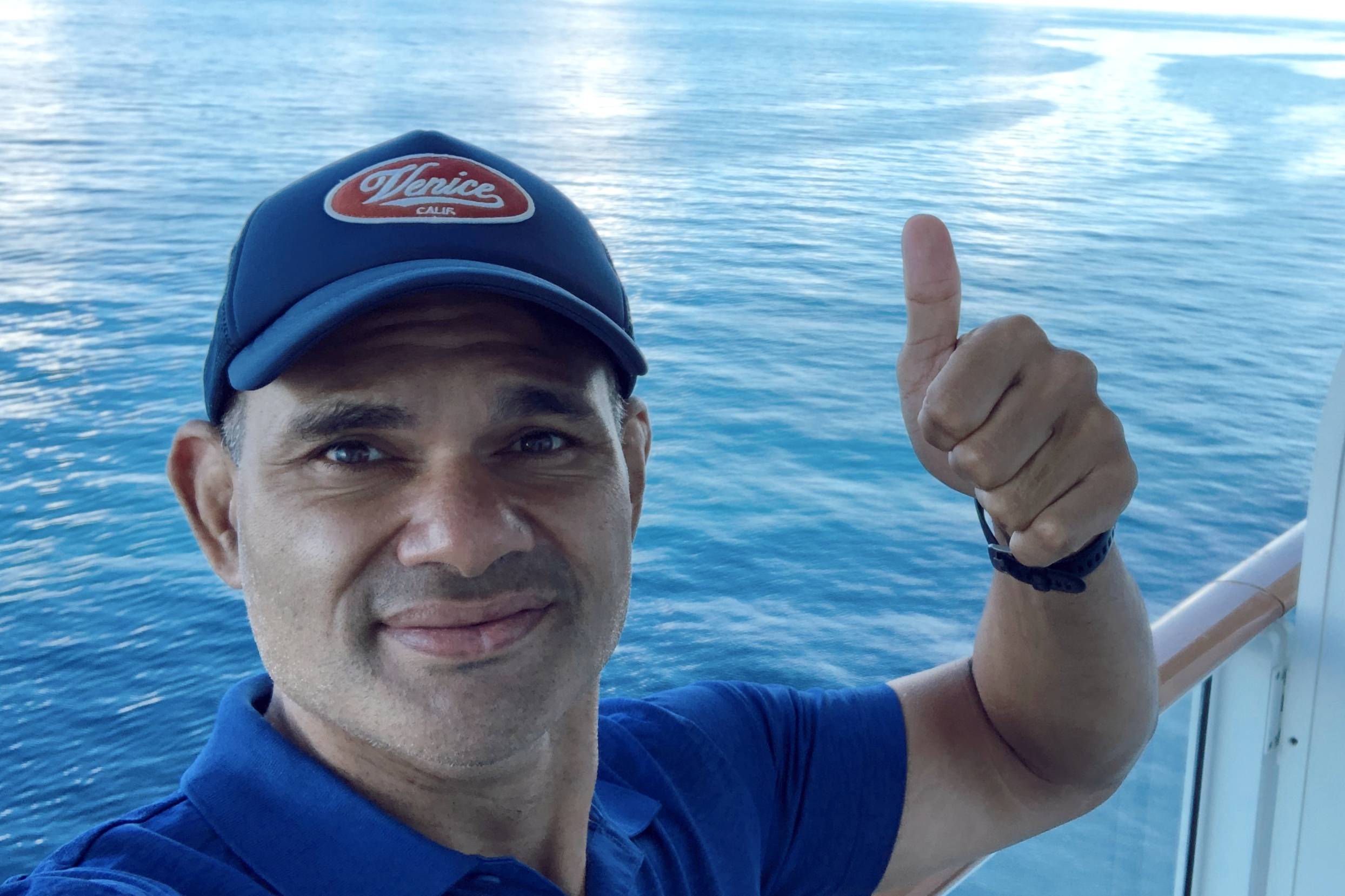 Deacon Manu – Physical Education Teacher Senior School, Head of House (Earhart)
Where else in the world have you lived? 
New Zealand, Wales, Fiji, Hong Kong and now Singapore. 
Tell us about your family. 
I am fortunate to have grown up amongst a rich heritage of cultures, with family being such an important part of this. I have a large extended family both in New Zealand and Fiji. All my earliest memories growing up, are with lots of my family around.
What is your favourite weekend activity in Singapore?
Contributing back to the community by helping at local sports clubs across Singapore. Followed by discovering new restaurants that are off the beaten track — there are so many I still want to try.
Did you always want to be a teacher? 
I always wanted to be a marine biologist, it was something I planned to do ever since Year 12 at school and was what I studied for my first degree. However, my rugby career got in the way of this. Once my career in rugby finished, I noticed I had a real passion for helping people reach their potential, thus teaching seemed a natural progression as you can do that daily.
What is your favourite book and who is your favourite author? 
My favourite book is, The Score Takes Care of Itself: My Philosophy of Leadership by Bill Walsh, it covers leadership and success in competitive fields. Walsh's memoir of his time coaching in the National Football League (NFL) is an excellent book on leadership, I recommend anyone read it, even if you know nothing about sport. 
Tell us about a hidden talent or a top secret that no one would know about you. 
I can spin a rugby ball on my finger for one minute.
Which five people would you invite to a dinner party, dead or alive?
I would invite both my parents and my children to a BBQ dinner on a beach somewhere in Fiji. 
What does a typical day at the College look like for you?
It usually starts by watching many CCAs unfold before the sun rises on the playing field. Then I grab a large coffee before it is all systems go for the school day. My day typically switches from academic IB/GCSE classes, which are usually in a classroom setting, to core PE lessons which could range from being on the field, on the courts or at the swimming pool. With such a great faculty in PE, there are lots of laughs and fun along the way. 
Do you have a motto or saying that really resonates with you?
Nelson Mandela said it best when he said, "Education is the most powerful weapon which you can use to change the world." 
Do you have a most memorable sporting moment? 
I have been fortunate to be part of many successful teams, and beating the British and Irish Lions was one of the most memorable team moments I have ever had. On an individual level, captaining Fiji in the 2011 Rugby World Cup was incredibly special as well.
What would you like your legacy to be?
There is a Māori proverb that says, "Hāpaitia te ara tika pūmau ai te rangatiratanga mō ngā uri whakatipu." 
This translates as, "For the legacy of future generations to succeed, we must have a committed effort today to foster the pathway of knowledge to strength, independence, and growth."
–––––––––––––––––––––––––––––––––––––––––––––––––––––––––––––––––––––––––
While we're here, Dulwich College (Singapore) has released the first-ever episode of our podcast Live Worldwise: Life Beyond School!
For Episode 1: The Power of Sport – we hear from our very own Deacon Manu, former international rugby player and PE and IB Sports Science Teacher at Dulwich College (Singapore). Deacon talks about the power of sport and keeping a level head when moving from playing at university to being on the world stage.