Five Minutes of Fame with Jacob Martin
Five Minutes of Fame with Jacob Martin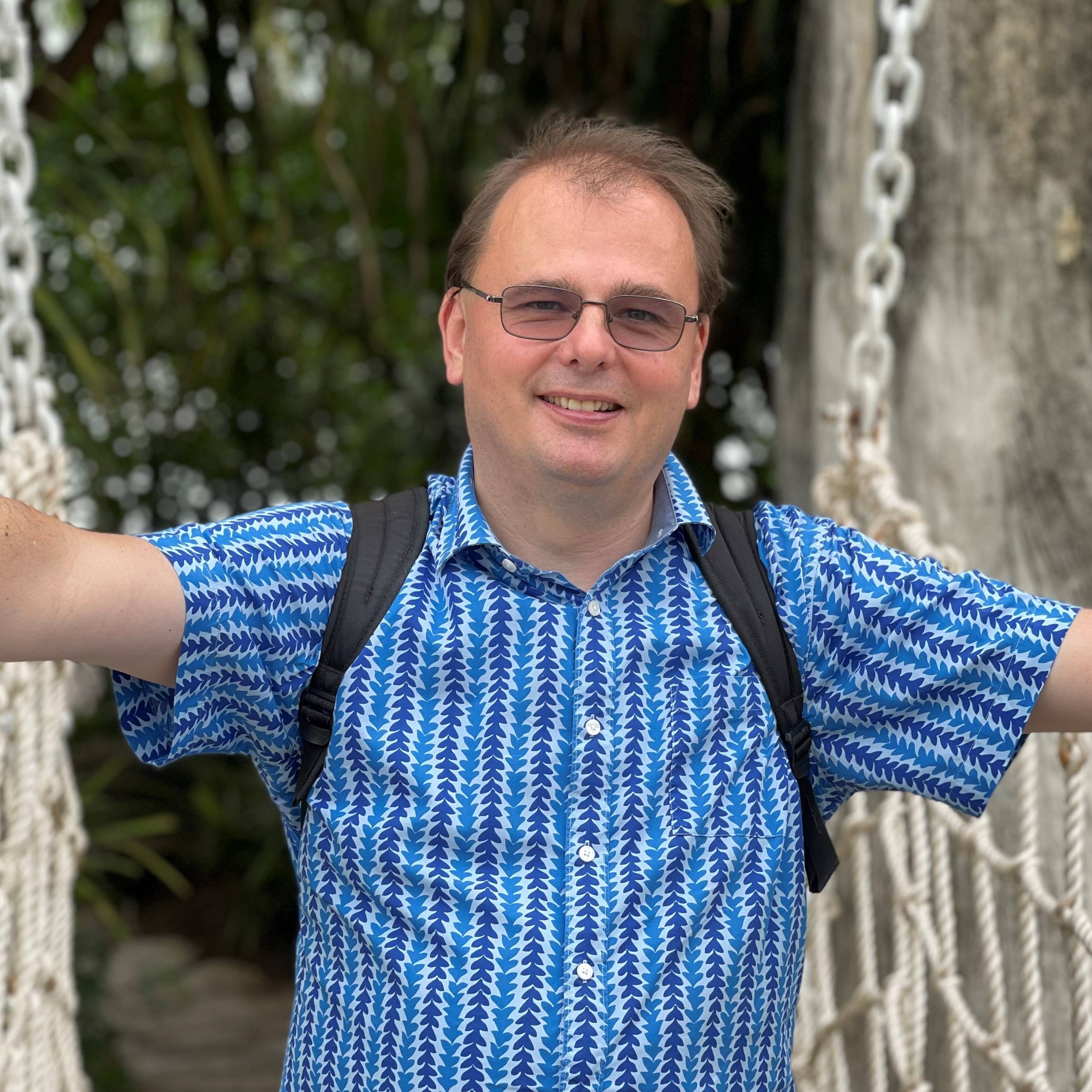 Deputy Head of College, Jacob Martin
1. Where else in the world have you lived?
I was born in Hong Kong but grew up in Russia, China, and Portugal. I have since lived in Hong Kong, Austria, Switzerland, and now Singapore!
2. Tell us about your family.
I have two girls, one in Year 7 and one in Year 9, my wife is also a teacher here at Dulwich College (Singapore) and I am very proud to say she is also the International Baccalaureate Career-related Pathway (IBCP) coordinator.
3. What's your favourite weekend activity in Singapore?
Sampling some of the amazing food this island has to offer! What a cornucopia of delights, Singapore really is the best place for a foodie like me. I like to combine this with cycling and a bit of time seeking out wildlife including birds and snakes. If possible, it also includes watching my football team (crystal palace) lose to somebody in the premier league😂
4. Did you always want to be a teacher?
Since I took a year out before university where I volunteered to teach in Nepal, from then I knew that is what I wanted to be.
5. What is your favourite book and who is your favourite author?
My favourite book is "The Brothers Karamazov" by Fyodor Dostoyevsky however my favorite authors are Haruki Murukami and David Mitchell.
6. Tell us about a hidden talent or a top secret that no one would know about you.
There is almost no dish or recipe I can't cook
7. Which five people would you invite to a dinner party, dead or alive?
Steven Fry, Albert Einstein, Hypatia, Han Su Yin, Haruki Murakami
8. What does a typical day at the College look like for you?
I always have several meetings with my team members and catch up with Mr Magnus on the day's requirements. I usually teach my Theory of Knowledge class and visit some classrooms. If I can, I find ten minutes for meditation practice.
9. Do you have a motto or saying that really resonates with you?
If you want others to be happy, practice compassion. If you want to be happy, practice compassion.
10. Do you have a most memorable teacher moment?
I still remember when my English teacher pointed a real gun (not loaded and permanently disabled) at an assembly audience whilst explaining to us the 'power of symbols' in culture. Quite a memorable moment!
11. What would you like your legacy to be?
A slight increase in compassionate understanding.