Five Minutes of Fame with Jenni Barnes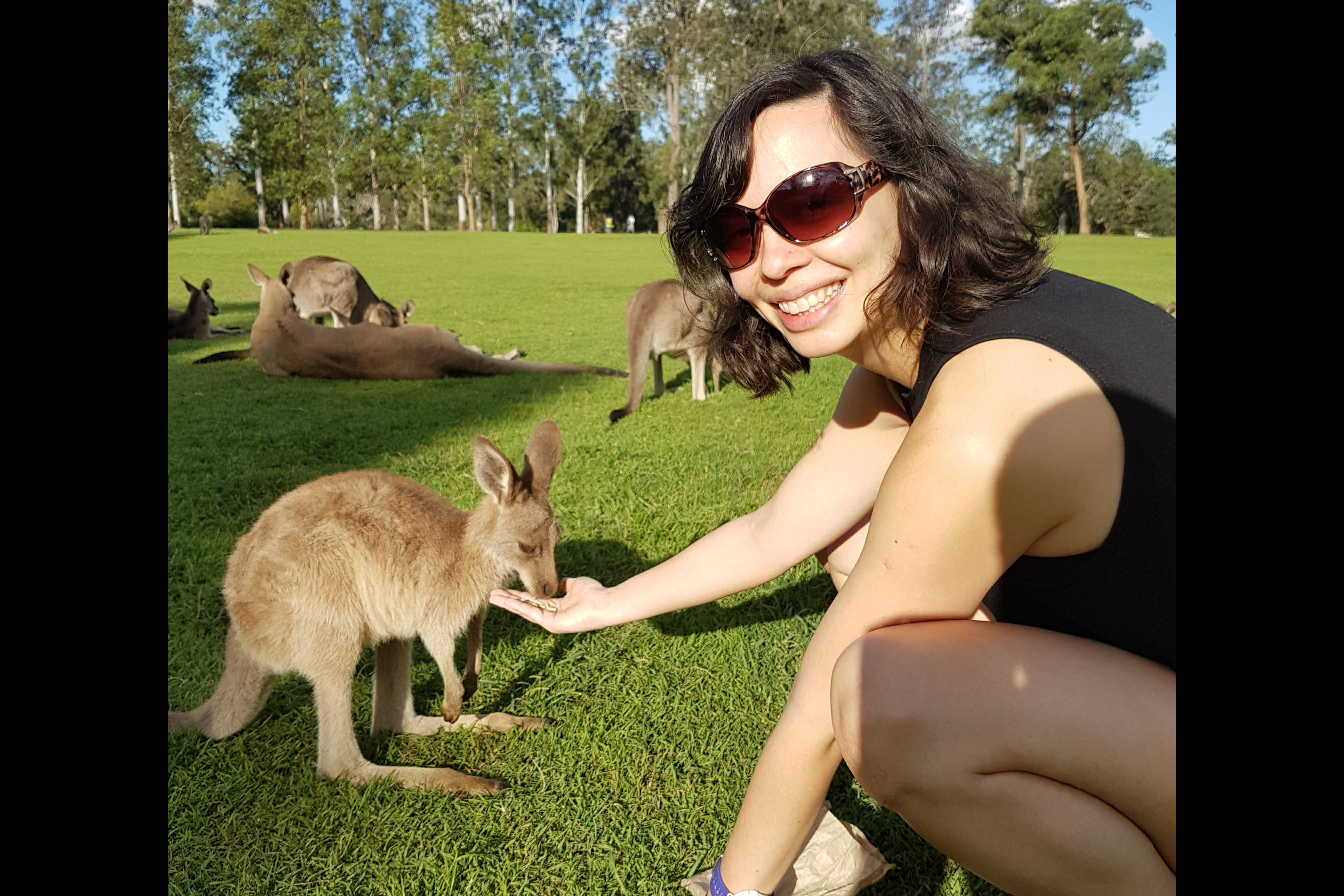 Jenni Barnes — Year 1 Teacher, DUCKS Sustainability Lead
Where else in the world have you lived?
I was born and raised in Hong Kong as an international school kid. I went to university in the UK and started my teaching career there, but the pull of Asia was too strong! I went back to Hong Kong for a few years before we decided to move to Singapore – right in the middle of a pandemic.
Tell us about your family.
I'm the youngest of my dad's seven children – he was 58 when I was born, so I won the 'my dad's older than your dad' conversation at primary school every time. Despite being spread across five different time zones, we're a pretty big but close-knit family. Our Christmas Zoom sessions have been an unexpected boon from the pandemic – usually, weddings are the only time we can arrange to be in the same place! In Singapore, my little family unit consists of my partner, Ben (an English teacher in Senior School), and our two daughters in DUCKS Toddler and Reception classes. The public bus journey to school is by turns delightful and traumatic!
What's your favourite weekend activity in Singapore?
Everyone says brunch... for a good reason! Also, afternoon tea - the staff at the Regent are legends who have indulged us since our youngest was a screaming baby attempting to stick her fingers in all the chocolate mousse. I love a good run on the rail corridor for a more active turn, and the water parks are brilliant for a family day out – we've really been missing the free one at Gardens by the Bay.

Did you always want to be a teacher?
No. I was categorically NOT going to be a teacher. I remember filling out a computer-based questionnaire for careers counselling at school, and it said I should be a teacher. I was offended because clearly, I was going to be an adventurer. It turns out that 90s' educational computer programming was ultimately proven right, and I trained to be a teacher straight after my undergraduate degree. Fortunately, I have had lots of adventures along the way – the long holidays were great for epic treks, pre-Covid, and of course, every day is an adventure at school.

What is your favourite book, and who is your favourite author?
For children's books, I love the irreverence of Oliver Jeffers and Roald Dahl - Revolting Rhymes are a family favourite. I also enjoy the lyrical rhymes of a quality Julia Donaldson book. For my reading, it's hard to pick one. The stuff that stays in my head tends to be fantasy and sci-fi. I absolutely loved the short story 'Tower of Babylon' by Ted Chiang.

Tell us about a hidden talent or a top secret that no one would know about you.
I used to be a Zumba instructor, but that was way back in 2008. Now I'm probably the worst dancer in my family, and that includes my two and four-year-old daughters. To be fair, they are excellent dancers!
Which five people would you invite to a dinner party, dead or alive?
My parents, and I guess I'd have to draw straws on which siblings - or see them in rotation. I tried to think about any famous people I'd want to meet, but I've always thought 'never meet your heroes'!
What does a typical day at the College look like for you?
After wrangling my children to their classrooms, my day is non-stop: catching up with all the thoughts, questions, arguments, and philosophical wonderings of my 6-year-old students in between math, reading, writing and finding the end of a roll of sticky tape.
Do you have a motto or saying that really resonates with you?
It's a classic, but my mum drilled it in to us – treat other people as you'd have them treat you.
Do you have a most memorable teacher moment?
So many...young children are absolutely hilarious. Phonics leads to some unintentionally delightful spellings that I can't say here.
What would you like your legacy to be?
To have an influence, however tiny, in making the world a happier, healthier and more sustainable place to live.