Five Minutes of Fame with Shuling Zheng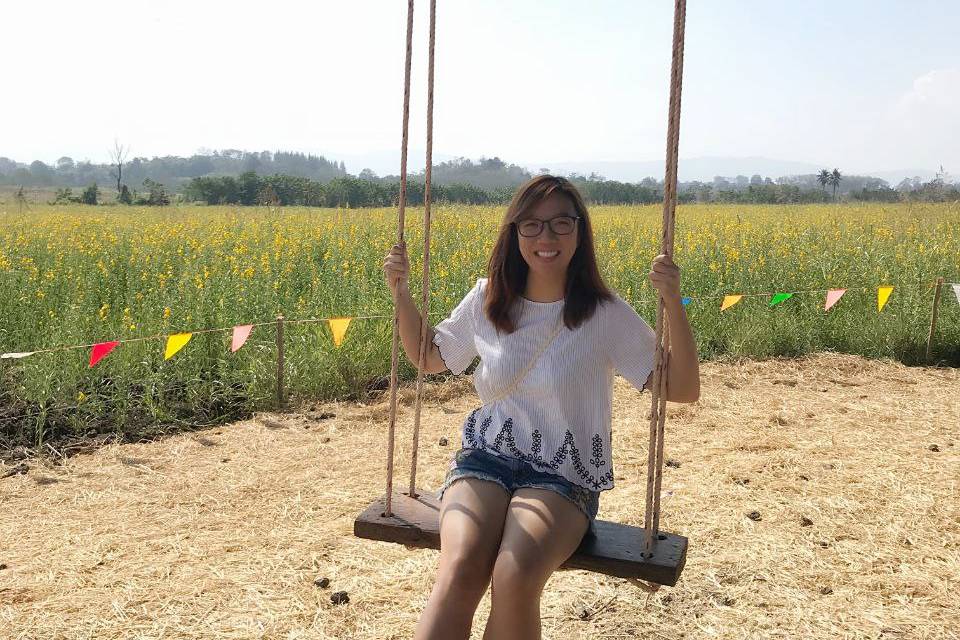 Shuling Zheng – Year 1 Mandarin Lead
1. Where else in the world have you lived?
I was born and raised right here in Singapore. I have also lived briefly in Boston, Massachusetts, where I completed my Bachelor of Science Studies in 2008.
2. Tell us about your family.
My family has four people: me, my mum, my brother, and my sister-in-law. We are all foodies and always on the hunt for great food. I also have a close relationship with my five aunts and seven cousins; we used to gather and play together every weekend.
3. What's your favourite weekend activity in Singapore?
I love going out with my friends on weekends. We'll be watching movies, eating good food, or playing mahjong most of the time.
4. Did you always want to be a teacher?
Yes! Watching The Sound of Music movie when I was young inspired me to be a teacher. My brother and cousins were my first students while I pretended to teach them the ABC and Do Re Mi.
5. What is your favourite book, and who is your favourite author?
My favourite author is Mitch Albom, and I love reading all his books.
6. Tell us about a hidden talent or a top secret that no one would know about you.
Since I was young, I have loved listening to music, and I can tell what song is playing within a few seconds of the intro.
7. Which five people would you invite to a dinner party, dead or alive?
I would love to have a dinner party with my favourite band – Mayday.
8. What does a typical day at the College look like for you?
My typical day begins with a cup of coffee, reviewing my plans for the day with the Class Teacher, preparing teaching resources, and supporting any Dual Language Teachers in my team who need assistance. My days are also filled with laughter and excitement from teaching and learning with my students. Even though some of them are new to learning Mandarin, I am always impressed with their positive attitude and determination.
9. Do you have a motto or saying that really resonates with you?
My parents have always taught me to 饮水思源 (yǐn shuǐ sī yuán), which means when you drink water, you must not forget where it comes from. This lesson taught me to be always grateful and see the good in every experience.
10. Do you have a most memorable teacher moment?
My most memorable teacher moment would be during our Year 1 Mandarin Showcase. After weeks and weeks of preparation, I tear up a little whenever I see the children performing confidently on the stage and looking at their proud faces when their parents give them a massive round of applause. I am also highly appreciative and touched by how much hard work and time the Year 1 teachers have invested so that the children can shine so brightly on the stage. Success is best when it's shared!
11. What would you like your legacy to be?
I hope others will remember me for all the happy memories and times when I was being good and kind to people.