Intercultural Awareness Week at Dulwich College (Singapore)

As our Guiding Statement states, at Dulwich College (Singapore), we seek to "understand, explore and respect both our own and others' backgrounds and cultures."
In a world that is simultaneously connected and disconnected, it is integral that our Intercultural Understanding guiding statement drives the vision and mission of our school. By having this focus, we can promote inclusivity, cultural competence, empathy, and tolerance within our student body through a celebratory lens of diversity. A central part of fostering our 'Worldwise' students, this statement encourages open-minded, well-rounded, and culturally sensitive individuals. As Jacob wrote in his article on The Importance of Intercultural Understanding at Dulwich College (Singapore): "Intercultural Understanding goes beyond mere acceptance of other cultures; it's about appreciating the richness that different cultures bring… Intercultural Understanding isn't just a skill; it's a way of life or a habit of mind." If we can successfully embed this within our everyday culture of our college, we will be supporting our community to understand, explore and respect connections between cultures, with a view to fostering a sense of belonging for all.
As a way to begin developing this sense of connection and belonging, last week we held an 'Intercultural Awareness Week' across the college. This included a range of activities and opportunities for students to reflect on their own and others' backgrounds and experiences, particularly through celebrating the ways we are bonded together – how we are 'inter'-cultural.
The week began with an interactive talk with Years 7 to 10, as well as Junior School Library Ambassadors, by Jes Wolfe, CEO of Rebel Girls. This edutainment company has a mission to empower women through their stories of inspiring females, who are from a range of cultural backgrounds. In her talk, Jes shared some of her favourite stories, from female entrepreneurs to inspiring mountaineers. The talk also included a student Q&A opportunity, where students were able to understand more about how Jes came to build the business, and why she sees the intercultural aspects of her job as key to the company's success.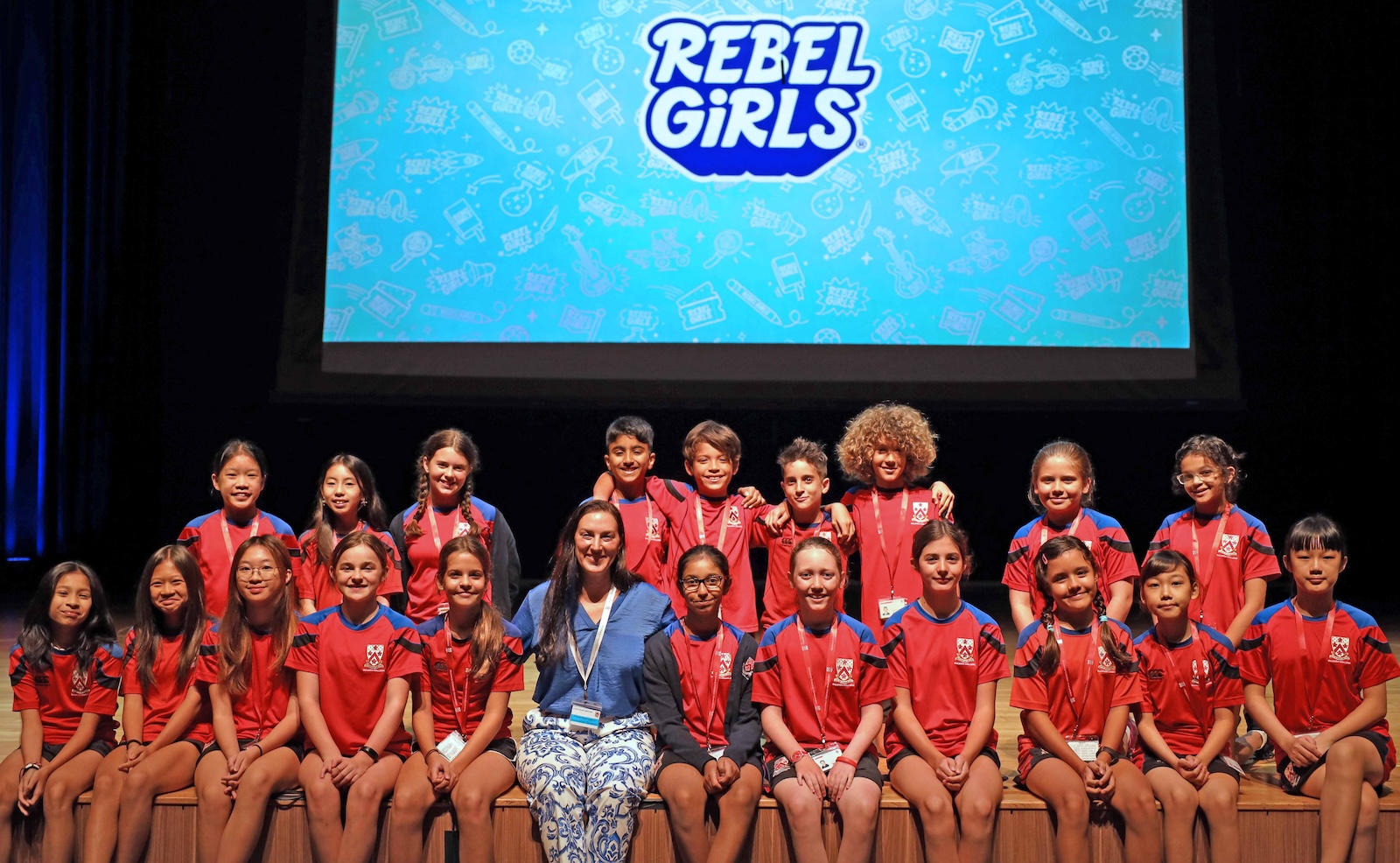 CEO of Rebel Girls, Jes Wolfe, with Year 7 Students
Tony Hseih once famously said, "Your culture is your brand". One way to look at this is through traditional dress. What you wear can be a reflection of who you are.
As such, on Wednesday 25 October, our Senior School and Junior School students and staff were invited to dress in clothing which connected them to home. It was certainly brilliant to see such an array of outfits and a great way to start conversations about how we can express and celebrate who we are.
In addition to this, our Senior School students had an afternoon of workshops and lessons around celebrating their own and others' cultures. This included exploring how different languages shape meanings, how cultures share similarities, and using art to celebrate our own culture.
Throughout the week, our Year 13 Student Leaders also put up daily showcases at lunchtime, celebrating the intercultural elements of art, dance and music. This even culminated in an opportunity for our students to play Korfball, a sport which originated in the Netherlands. Our Friends of Dulwich also gave our students the opportunity to engage with games and create crafts originating from different nationalities such as demonstrating how to play Mahjong, and try writing their names in Hangul (the Korean writing system).
Finally, our Year 8 students had their first wellbeing session of the year, which focused on our Dulwich values of 'Empathy' and 'Respect'. These married perfectly with our theme for the week and meant that our Year 8s were able to delve deeper into potential issues around acceptance and belonging. For example, they explored the concepts of anti-racism, and how this might be adopted going forward.
This week has been simply a first step in embedding Intercultural Awareness into the fabric of our school, but one which has highlighted how passionate our students and staff are in ensuring that all can feel a sense of belonging within our community. This is one way we can continue to develop global citizens who truly 'Live Worldwise'.