Episode 6 | Living Worldwise: Life Beyond School – Dulwich College (Singapore)
Episode 6 | Living Worldwise: Life Beyond School – Dulwich College (Singapore)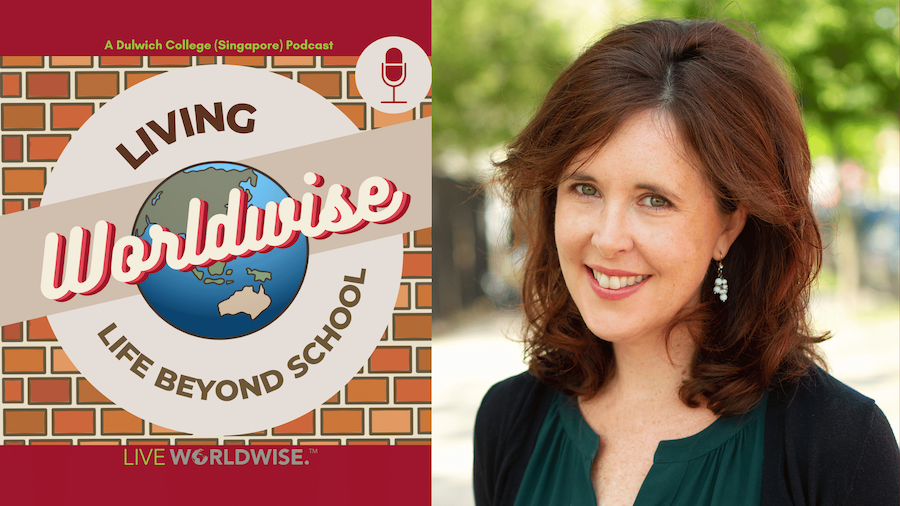 Living Worldwise: Life Beyond School | Episode 6: Journey to becoming an award-winning Costume Designer with Erin Slattery Black
In this episode, two of our IBCP performance and production students speak with Erin Slattery Black, a three-time Daytime Emmy Award winner as Costume Designer for Sesame Street, about her entry into the business and what it takes to have a career in the industry. Erin's career has included costuming for theatre, television, film and opera; she has worked extensively with the Jim Henson Company and the Netflix original series Julie's Greenroom with Julie Andrews. Her work can also be seen in the movie Spy Kids as well as on Broadway in The Lion King and Willy Wonka. Erin is currently the Visiting Arts Professor at TISCH, The School of the Arts at New York University.
More about Living Worldwise: Life Beyond School – A podcast by Dulwich College (Singapore)
Living Worldwise: Life Beyond School, a Dulwich College (Singapore) podcast that aims to inspire! The series will cover a range of topics from sustainability, business and entrepreneurship to sport, music and the arts. Each episode throws the spotlight on a guest from our Dulwich community who has excelled in a particular area and can share insights into their profession, the path taken to get there, and how they dealt with any pitfalls. The series aims to offer some guidance to our students and others as they navigate the journey from school to university to the world of work and beyond.