Tales from Tokyo Paralympics: Supporting champions with DCSG's Head of Swimming
Swimmer, Yip Pin Xiu, has made history in the pool with a second gold medal at the 2020 Paralympic Games in Tokyo, sealing her status as Singapore's most decorated Paralympian. She won the Women's 100m Backstroke S2 decisively on the Opening Day of the Games and has now repeated that success in the Women's S2 50m Backstroke. Her drive, determination and will has enshrined her as a national heroine and inspiration to many, and this success has been underpinned by her special working relationship with her Performance Director, Mick Massey.
Mick has been Head of Swimming at Dulwich College (Singapore) since the school opened in 2014. That same year, while developing the College swimming programme, he was asked to be the Swimming Team Head Coach for Theresa Goh and Yip Pin Xiu, two athletes on the way to the 2016 Rio Paralympic Games. His techniques honed from his work with the Great Britain Paralympic Swimming Team, and his understanding of the Paralympian classifications, were instrumental to the swimmers' success and he fostered a strong working bond with them both built on trust and understanding.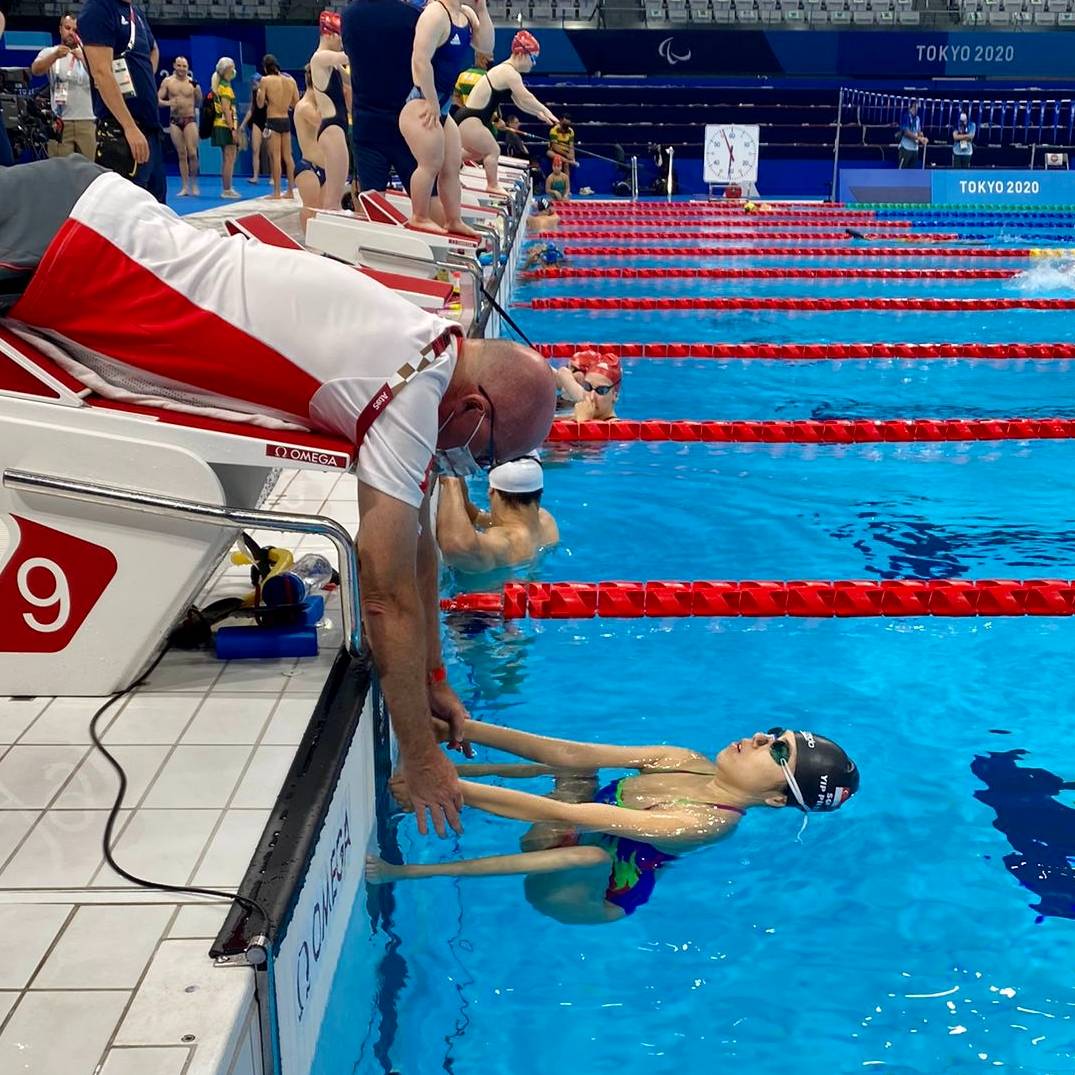 The Games were a triumph for both with Yip Pin Xiu winning two gold medals. However, Mick found it increasingly hard to balance this dual role, and he made the difficult decision to step away from coaching the Paralympians to concentrate on the College. After some time away, and once the programme at Dulwich College (Singapore) was well established and achieving success, the personal requests of Pin Xiu and her family to rejoin them were too strong and Mick teamed up with her again in 2019.
The Dulwich College (Singapore) Aquatic Centre is named after Yip Pin Xiu, after she trained at the pool in the lead up to the Rio Paralympics. She has done the nation proud and we are proud to have in some way supported that.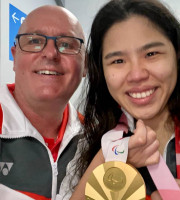 I could see how happy Pin Xiu was to have me back with her and how quickly we clicked into gear again.
- Mick Massey, Head of Swimming, DCSG