IB Diploma Programme
The IB Diploma Programme is a rigorous, challenging and balanced two-year pre-university programme for students aged 16 to 19. It is a truly international programme and incorporates the best educational practices from different systems around the world. DP students are prepared for participation in a rapidly evolving and increasingly global society as they develop intellectually, emotionally, physically and ethically, while acquiring the skills that will prepare them for further education and life in the 21st century.
Dulwich College (Singapore) believes in an education that prepares its students to be able to carve out their best future for themselves, one that equips them both academically and personally for the opportunities and challenges that they will meet. The IBDP is superb preparation for this.
Our IB Diploma curriculum has been designed to fully reflect the four foundational and interrelated elements that are central to all IB programmes:
International mindedness
The IB learner profile
A broad, balanced, conceptual and connected curriculum
Approaches to teaching and learning
The curriculum contains 6 subject groups together with the IBDP Core components: Creativity, Action, Service (CAS), Theory of Knowledge (TOK) and the Extended Essay (EE). At Dulwich College (Singapore), we believe that students should choose a broad and balanced curriculum that is suited to their personalised pathway. We actively encourage students to select subjects that they are passionate about, that will maximise their potential and are appropriate for their university entrance.
The IB Diploma Programme is constructed and assessed as follows:
Students choose 3 Standard Level (SL) and 3 Higher Level (HL) subjects
Standard Level subjects are taught over 150 hours and Higher Level subjects are taught over 240 hours with more depth and breadth
Subjects are scored from Levels 1-7
There is a possible score of 42 points from six subjects
The CORE is worth three points in total
The maximum score for the IB Diploma is 45 points
The minimum score to pass the IB Diploma is 24 points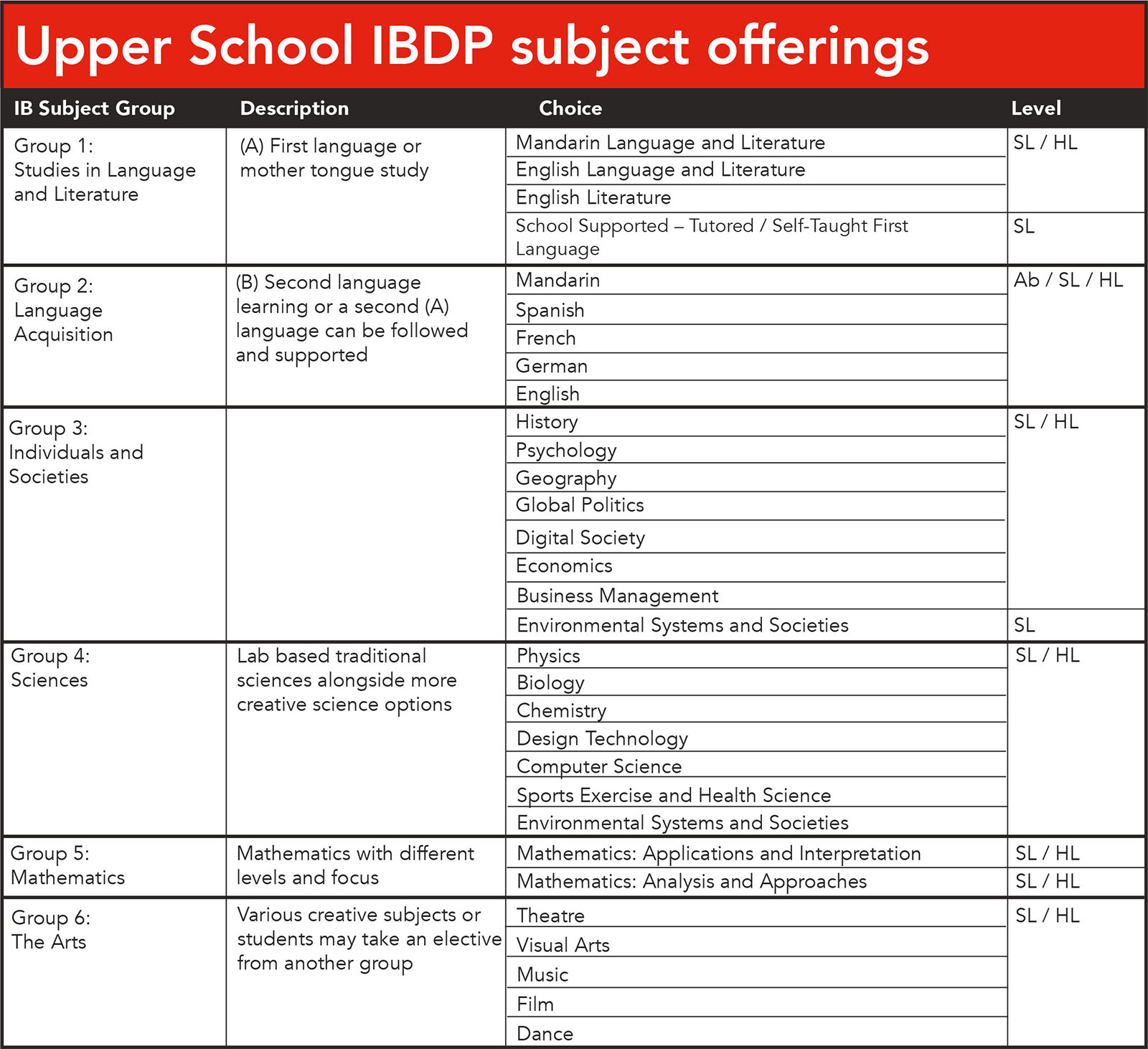 The Extended Essay (EE)
The Extended Essay asks students to engage in independent research through an in-depth study of a question relating to one of the IBDP subjects they are studying. The EE is an externally assessed piece ofacademic writing, with a prescribed limit of 4000 words.
The aims of the Extended Essay are for students to:
Be equipped with the independent research and writing skills expected at university
Engage in independent research with intellectual initiative and rigour
Develop research, thinking, self-management and communication skills
Reflect on what has been learned throughout the research and writing process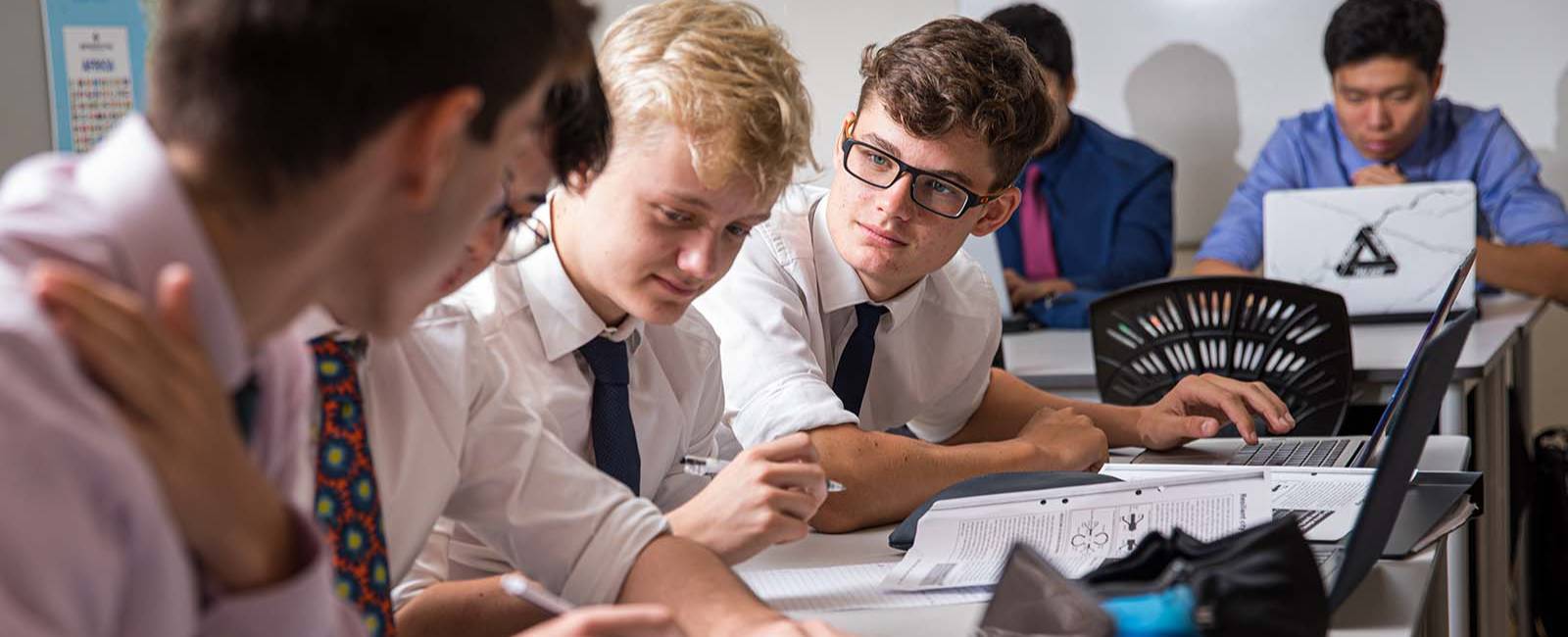 Theory of Knowledge (ToK)
The ToK requirement is central to the educational philosophy of the IBDP and provides an opportunity for students to reflect on the nature of knowledge, and on how we know what we claim to know. ToK is an interdisciplinary course and allows students to make connections across all of their subject disciplines through a conceptual approach to learning. ToK is assessed through:
The ToK exhibition and
The ToK essay
For the ToK exhibition, students are required to create an exhibition comprising of three objects, or images of objects, and an accompanying written commentary on each object. The ToK essay engages students in a formal, sustained piece of writing in response to one of the six titles that are prescribed by the IB. The ToK essay is 1600 words and is an externally assessed component.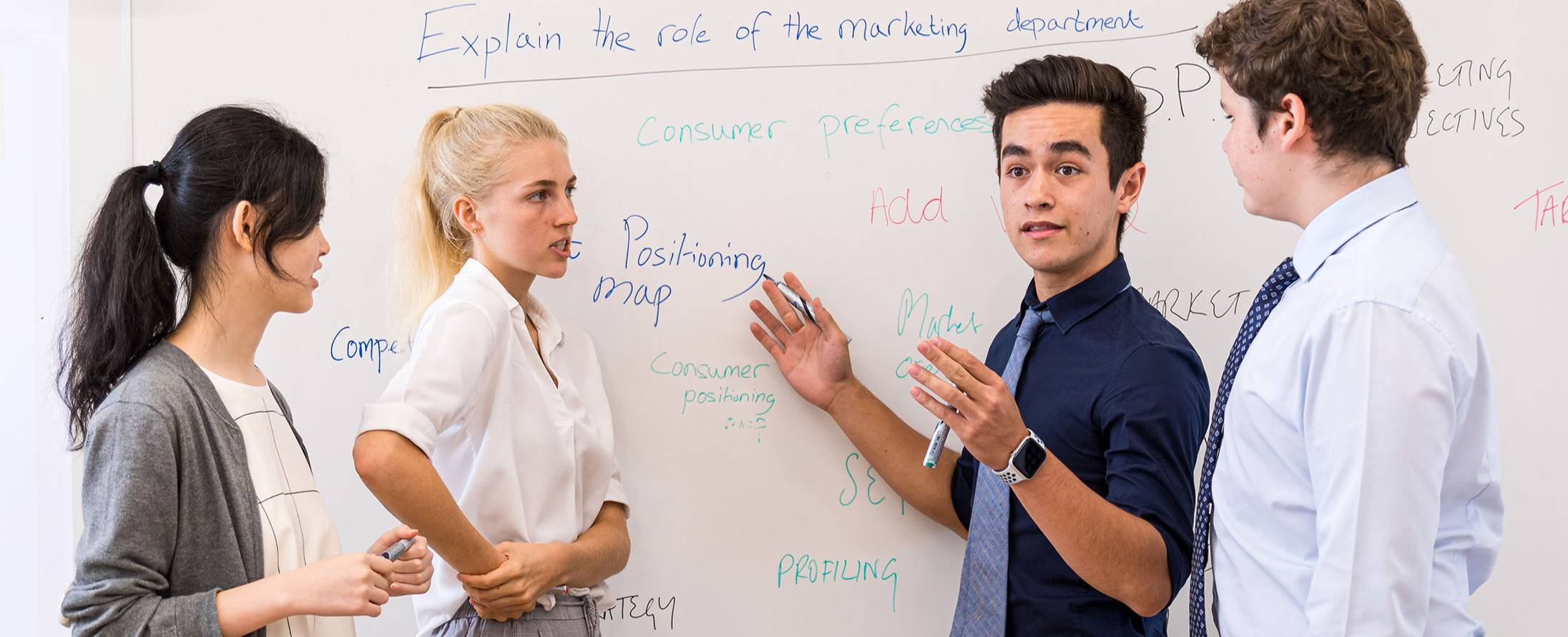 Creativity, Activity, Service (CAS)
Participation in the College's CAS programme encourages students to enhance their personal and interpersonal development by learning through experience. It provides opportunities for self-determination and collaboration with others and at the same time, is an important counterbalance to the academic pressures of the IBDP. The three strands of CAS, which are often interwoven with particular activities, are characterised as follows: Creativity – arts, and creative thinking, Activity – physical exertion contributing to a healthy lifestyle, Service – an unpaid and voluntary exchange that has a learning benefit for the student. In order to demonstrate these concepts, students are required to undertake a CAS project. CAS is not formally assessed. However, students reflect on their CAS experiences as part of the IBDP, and provide evidence of achieving the seven learning outcomes for CAS.