Junior School Student Leadership Programme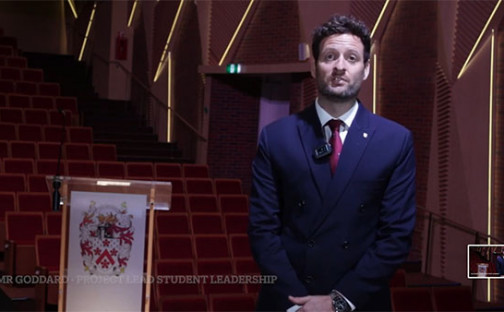 Leadership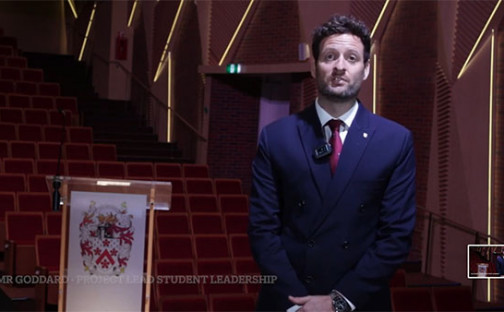 Leadership
Learn more about the Student Leadership Programme in Junior School
In Junior School we take great pride in our school leadership programme and the opportunities and experiences it provides our students. With 15 different leadership groups spread across three different categories of student voice, service leadership and academic leadership, we believe students can and should have an impact in the Junior School.
Through leading a group, students learn how to resolve conflicts, prioritise, manage their time and manage resources while advancing confidence and agency. While some students are more natural leaders than others, leadership can be developed in everyone. In the Junior School, we try to follow a model closely linked to the five practices of exemplary leadership.
Ensuring students follow these key steps helps create a stable leadership model and allows them to follow a personalised leadership experience. One where they can try different forms of leadership and discover where they feel most passionate. Where they can try and fail at something and then be given the tools to reflect on this and decide on the positives that can be taken from it.
1. Model the Way
Teachers and students demonstrate their beliefs, values and leadership daily. They take the initiative and set expectations. Through our leadership groups, students use the UN Global Goals to focus their ideas and decide on areas of the school they would like to develop.
2. Inspire a Shared Vision
We want students to feel like they are in the best school in the world. We are reminded by our Head of College to 'Reach for the Moon' and 'go from good to great', something that is passed down to our students. We try to give students the opportunity to envision what the best version of the school can be and challenge them to come up with ways to achieve this. Our Sustainability Ambassadors have been instrumental in helping to make the school a more eco-friendly environment, and we now have water dispensers across the school, which has helped save over 220,000 plastic bottles as of March 2022.
3. Challenge the Process
Good leadership often involves a change from the status quo. It is always important to challenge the process and innovate, whether it be a business, product or educational setting. There are many examples of this throughout the Junior School, from Equality Ambassadors to our House Captains. Students are invited to participate in school-wide surveys and boardroom meetings with stakeholders and share their conclusions with others.
4. Enable Others to Act
Our senior leadership team and Head Students regularly meet with the other student leadership groups, encourage their ideas and offer support. They often consult their peers through class surveys and discussions and look for ways to encourage others to take the lead in different events through our House system.
5. Encourage the Heart
Breaking barriers and creating change can be a difficult task. It can take a lot of determination and patience to lead others to a common goal. It is important that the students know we care and feel they have a voice. Our Compassionate Systems Learning Ambassadors are helping to teach students about empathy and encourage the use of our check-in system across the Junior School. Student leaders have the chance to showcase their projects through the boardroom meetings previously mentioned, assemblies focused on their areas of expertise, a Student Leadership Fair at the end of the year and other online platforms.
Each group meets weekly to discuss ideas and plan projects both big and small that they think will benefit the world around us. Students are given the chance to create their own personal pathways and excel in something they are passionate about.
We believe by giving students exposure to so many different forms of leadership, we are equipping them with the tools to have a more infinite mindset and the ability to be more flexible and empathetic leaders in the future.