Five Minutes of Fame with Charlotte Martin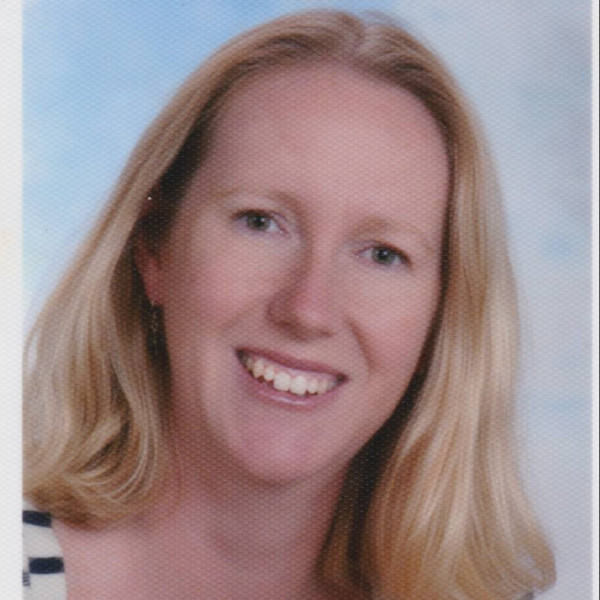 Newly appointed IBCP Coordinator (IB Career-related Programme for 2022), Charlotte Martin, shares candid takes on her path to becoming an educator from a corporate background and other cheeky fun-facts about her life.
1. Where else in the world have you lived?
I was born in Hong Kong and lived there until moving to Bristol in the UK for university. I then spent a few years living and working in London before returning to Hong Kong with my husband. In 2010 we moved to Vienna, and from 2014-19 we lived in Switzerland close to Lucerne. I am excited about being back in Asia again and hope to be here for some time!
2. Tell us about your family.
I have two daughters who both attend the college. Phoebe is in Year 6 and Georgina is in Year 8. My husband Jacob also works at the college, although we don't see much of each other during school hours! We also have two cats Misha and Katja who guard the house whilst we are all at school.
3. What's your favourite weekend activity in Singapore?
I love exploring my host country and finding my bearings whether it's hiking up to Punggol, cycling on the East Coast or pavement pounding in Chinatown. It's definitely a bonus if there happens to be some great food at the finish line - which isn't difficult in Singapore!
4. Did you always want to be an educator?
No! I didn't know what I wanted to be and was lucky enough to have parents who let me follow my passions in maths and philosophy. After I graduated, I worked for Ernst & Young in London, which was a great way to apply my mathematical skills in real life. I then moved with my job and unfortunately, I wasn't able to continue doing all the things I enjoyed, such as training, staff development and client relationships. Someone very wise pointed out to me that it sounded very much like I missed teaching. The rest, as they say, is history.
5. What is your favourite book, and who is your favourite author?
That is a really difficult question! If I had to pick then, my favourite author would be David Mitchell. I've just finished reading his latest novel Utopia Avenue, and I loved it. His books are never obvious and always make me think. If I had to choose a favourite book, it would be Norwegian Wood by Haruki Murakami. It's ostensibly a coming-of-age story that made a big impact on me at the time I read it and has always resonated with me as a teacher. Young people are vulnerable and are not perfect as they find their way in the world.
6. Tell us about a hidden talent or a top-secret that no-one would know about you.
This might make me lose my upper hand at two truths and a lie but... I once slept in Lady Jane Grey's quarters at the Tower of London. The father of a friend of mine at university was a doctor to the Yeoman. Their house was both amazing and scary!
7. Which five people would you invite to a dinner party, dead or alive?
Jacinda Ardern because she demonstrates the intellect and compassion that women bring to the table. Bertrand Russell because I have so many questions. Skin from Skunk Anansie, so underrated but so important both musically and culturally. Han Suyin because she would have so much to tell us about Singaporean culture. And lastly, my husband, who always tells a good story and makes me laugh. It also helps that he is an excellent cook who would help everyone enjoy themselves!
8. What does a typical day at the College look like for you?
My 'typical' day has been thrown out the window since taking on the coordinator role for the IB Career-related programme! The IBCP gives students more choice in specialist subjects and provides them with the future skills they need for the rapidly evolving workplace. At the moment, I am finding new and exciting ideas every day to help students connect their learning to real-life contexts. What has been a 'constant' has been my Year 11 tutor group who I see every morning. They are a great bunch of really diverse and interesting students, and I am really enjoying scratching away at the teenage veneers as I get to know them better.
9. Do you have a motto or saying that really resonates with you?
I don't really have a motto per se but this year's College theme of 'Better Together' is resonating with me. Given the effects on student well-being of external factors such as exams and COVID, it is vital that they feel that the college is a safe and inclusive environment.
10. Do you have a most memorable teacher moment?
For me, teaching is a 'slow burn' where you get to see gradual developments in student ability. Often, because of the incremental nature, students don't always notice how much progress they've made, and one of the joys of teaching is getting to share this with students which creates lots of memorable moments. My most memorable compliment from a student was in a Thank You card at the end of a two-year course which read "Thank you for being one of the few teachers that I could stand". It still makes me chuckle to this day!