Five Minutes of Fame with Nikki Holman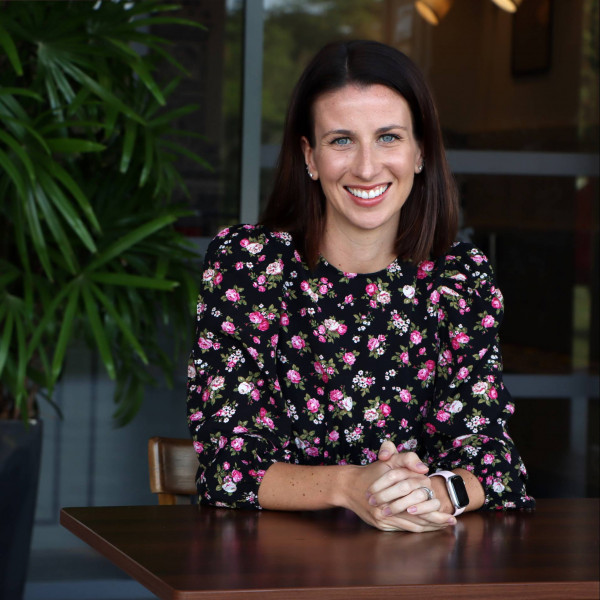 Did you know that Nikki Holman lived in Venice, worked for designer Orla Kiely and wanted to be an artist before she became our Head of Admissions at Dulwich College (Singapore)? Read on to find out more about Nikki.
1. Where else in the world have you lived?
During my time at university, I spent a semester living in Venice whilst studying History of Art. I will always remember wading through waist-high water from my apartment in Cannaregio to 'la scuola' near St Mark's Square to hand in my final dissertation during one of the worst floods in Venice's history. Thigh-high wellington boots were a necessity!
2. Tell us about your family.
I grew up in West Yorkshire with my mum, dad and older brother and sister. Eight years ago (during a very cold winter in the UK) I quit my job in London where I was working for the Irish designer Orla Kiely and packed my bags for Singapore to be a 'trailing spouse'. Since then, my husband and I have doubled the size of our family with the addition of our two girls Sadie (2) and Margot (1) and our dog Coco, and we haven't looked back.
3. What's your favourite weekend activity in Singapore?
Chasing after our two-year-old in Jacob Ballas' garden is the normal weekend activity, followed by swimming, an early dinner at Din Tai Fung, Netflix and bed by 9pm. Quite a contrast to the weekend activities we used to enjoy when we first arrived! Singapore is such a great place to live as a young family and we love discovering new playgrounds, visiting the zoo, the aquarium and seeing everything in a new light through the eyes of our children.
4. If you had the job you wanted as a kid, what would that be?
I wanted to be an artist ever since I saw Van Gogh's Sunflowers hanging in the National Gallery in London when I was about ten years old. I often try and convince myself to pick up the paintbrush again… one day!
5. What is your favourite book and who is your favourite author?
The Alchemist by Paolo Coelho, but in recent months Where the Crawdads Sing by Delia Owens left me totally captivated.
6. Tell us about a hidden talent or a top secret that no-one would know about you.
I can tie the perfect bow tie!
7. Which five people would you invite to a dinner party, dead or alive?
If I could have dinner with anyone in the world right now it would be my family back home in England. However, as that's not possible (for now) I'll have to keep dreaming about dinner with these fabulous people; Gloria Steinham, Alexander McQueen, Georgia O'Keefe, Louis Theroux and Phoebe Waller-Bridge.
8. What does a typical day at the College look like for you?
It's safe to say that my days are often quite busy at the College. A typical day will normally include tours with prospective families, reviewing student applications, sending out offers and responding to enquiries from families looking to join the College, conducting Zoom consultations or our weekly open mornings with our Headmaster. No two days in Admissions are the same; it's fast-paced and chaotic, but I absolutely love it.
9. Do you have a most memorable moment whilst working with the College?
During the summer holidays of 2019, I was doing a tour with a prospective family, we were in one of the DT labs in Senior School chatting away and when we went to leave, we realised that we were locked in. I had to use the family's phone to call for help. To this day I am too scared to let a classroom door shut after I enter it during the holidays.
10. Do you have a motto or saying that really resonates with you?
'Don't cry because it's over, smile because it happened' – Dr Seuss